400 Ostrom Ave.
Special Collections Research Center
Page featured image content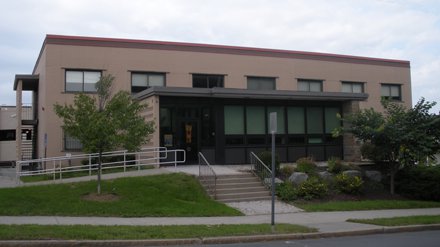 Page main body content
Construction Began: April 1963
Dedicated: October 10, 1964
Building Originally Occupied: Fall 1964
Original Construction Cost: $200,000
Purchase by SU in 1998: $350,000
Architect: A.R. Sakowitz, New York, NY
Materials: steel with brick veneer
Style: Modern
Space: When built, 45' x 87' 2-story house with dining room, lounge, recreation room in basement; living room, terrace, card and television rooms, bedrooms on ground floor; and bedrooms on second floor.
Notes: Built by Sigma Alpha Mu Fraternity on vacant lot owned by SU as part of University's plan for expansion. In May 1992, Chapter ceased to exist at SU and in July 1998 the corporation composed of fraternity alumni that owned the building sold it to SU. Became home to Office of Institutional Research and Assessment.