744 Ostrom Ave.
Special Collections Research Center
Page featured image content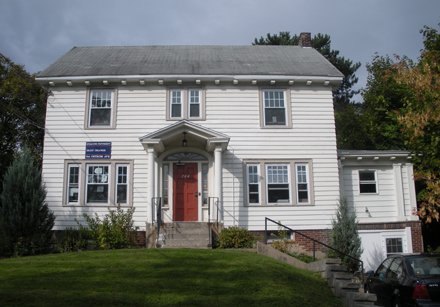 Page main body content
Constructed: Prior to 1920
Purchased by SU: 1962
Cost: $22,800
Materials: Wood
Notes: Former residence of Basil Aylesworth, Class of 1897, Law School 1899; and later Thomas McCormick, professor of Business. After purchase by SU, housed the office of Family Relations. It was renovated in June 1983 to house the offices of the Daily Orange.