754 Ostrom Ave.
Special Collections Research Center
Page featured image content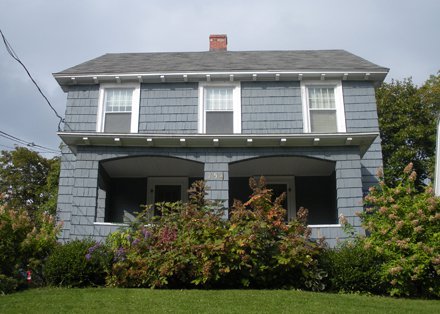 Page main body content
Constructed: 1921
Acquired by SU: 1987
Materials: Wood
Style: Colonial side-entrance
Notes: Originally owned by Professor Harry J. Heltman, Class of 1910, the home boasted a living room with French doors leading to the dining room, 5 bedrooms, and oak floors throughout. In 1987 it became the home of National Pan-Hellenic Council, with offices and meeting space to serve 8 predominantly African-American fraternities and sororities on campus. In 2002 it was converted to the Office of Off-Campus and Commuter Services.