900 Block E. Genesee St.
Special Collections Research Center
Page featured image content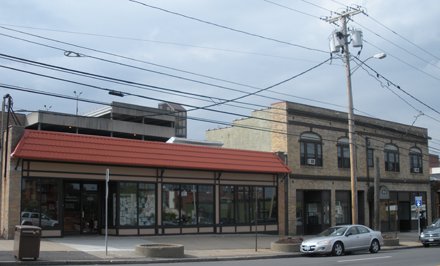 Page main body content
914-922 East Genesee St
Purchased by SU: 2005
Materials: brick
Notes: Six storefronts were purchased as part as of the 3-mile Connective Corridor. Point of Contact gallery moved to 914 East Genesee in November 2005. The Department of Drama's Design and Technology program occupied 922 East Genesee.