Physical Plant
Special Collections Research Center
Page featured image content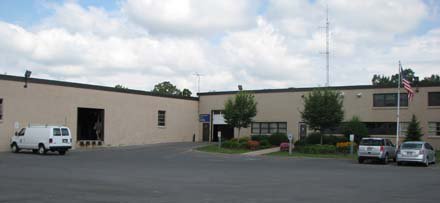 Page main body content
Construction Began: 1949
Architects: Harry A. and F. Curtis King
Contractor: O'Brien Contracting
Materials: Cinder block
Cost: $50,228
Location: 285 Ainsley Drive
Original Space: 16,000 square feet
Cost of 1952 Addition: $128,633
Contractors for Addition: R. A. Culotti Construction Co.
Additional Space: 9,000 square feet
Notes: In 1949, a warehouse was erected on Ainsley Drive to house materials stored at the New York State Fairgrounds as those buildings needed to be made available for the 1949 state fair. The new warehouse also held a maintenance shop, a garage, and storage facilities for university food services. An upgraded sprinkler system was added in 1963 when Building and Grounds moved in. Later renamed Physical Plant, the building housed the main office of the department responsible for maintenance to academic, administrative, athletic facilities and fields, grounds, and landscaping.