Student Supply Company (Corner Store)
Special Collections Research Center
Page featured image content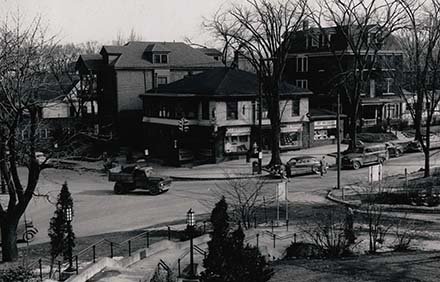 Student Supply Company (Corner Store), Image 11-0342
Page main body content
Acquired by SU: Summer 1962 as a Bookstore Annex
Location: Northeast corner of University Place and So. Crouse Ave.
Demolished: 1964 for the Newhouse Communications Center
Notes: The Corner Store moved into the building in 1908 and sold primarily science and engineering supplies. It was founded by Leon W. Ellis. In 1920 a soda fountain was installed. The University purchased the building with the intention of demolishing it two years later, which it did.