Architecture: A Place for Women
Book exhibits and a research guide to highlight our numerous resources related to women and architecture.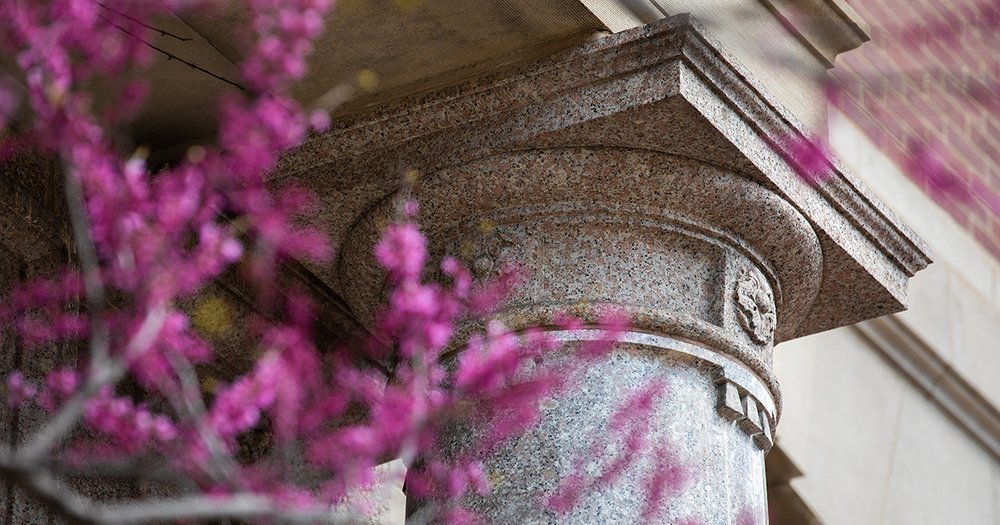 By Barbara Opar, Librarian for Architecture.
In recent years prior to the pandemic, the King+King Architecture Library supported events related to Women's History Month. With restrictions still in place with respect to COVID, we have turned to book exhibits and a research guide to highlight our numerous resources related to women and architecture. The guide is a work in progress and soon will include additional materials, such as book covers and descriptions of some of the major resources. Books by Susana Torre, once a School of Architecture Visiting Critic, and Doris Cole will introduce you to our extraordinary history. Check out these and other resources to learn about the challenges and successes women have had in the architectural profession. It is a rich history, but one fraught with setbacks, lack of recognition, and much inequality.
The first woman to have worked as a professional architect in the United States was Louise Blanchard Bethune, born nearby in Waterloo, New York, who became an apprentice in 1876 and was later admitted to a local professional association in 1885.  Almost eighty years passed before Norma Merrick Sklarek became the first licensed Black woman architect in 1954. Both remarkable women. Yet, few people today recognize these pioneers.  Only a few of us know about the Cambridge School of Architecture and Landscape Architecture, or recognize the 1919 graduate name Eleanor Raymond, or Sarah Pillsbury Harkness, who co-founded of TAC (The Architects' Collaborative).
Though today most students in architecture and even other disciplines are cognizant of Zaha Hadid's amazing career, hopefully she will not be forgotten it time. Yet, twenty years ago, Denise Scott Brown was rejected for the Pritzker Prize, though her husband and long-time partner in projects and even books like Learning from Las Vegas, alone received the award. The Pritzker has done better recently. SANAA has been recognized, and just this year Anne Lacaton and Jean-Philippe Vassal received the Prize. Last year a partnership of two women — Grafton Architects — was awarded this honor. So perhaps the remarkable creativity of women architects will be more recognized and is slowly coming into the limelight.
Syracuse can lay claim to having educated important women in the field today. Books about Annabelle Selldorf are included in SU Libraries' collection. SURFACE includes a thesis preparation book by Hilary Sample of MOS (https://surface.syr.edu/architecture_tpreps/176/). Margaret Griffin is represented in the SOA Lecture Series, also available through SURFACE. We have working drawings by Lea Ciavarra's firm. Each has a different focus, but all are important to SOA, the University, and the profession at large.
While we celebrate these women and many more like them to come, let us read and learn how women got there.  Our resources span history, individual contributions, and topics like women's issues. Peruse the display and the guide and become more knowledgeable about women architects.