Behind the Archives with Meg Mason
Celebrating American Archives Month by highlighting our very own Libraries staff members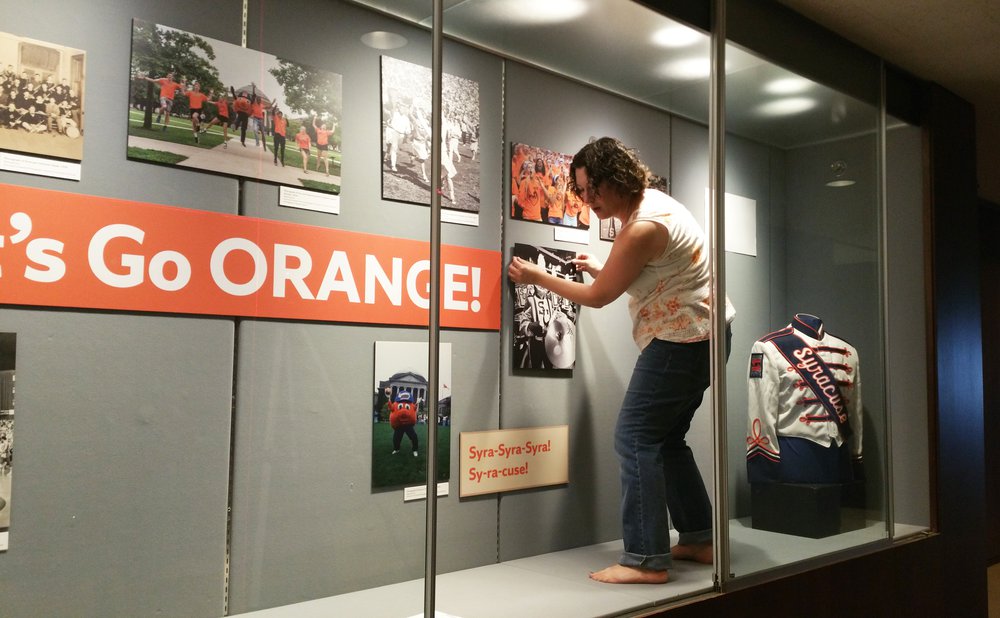 October is American Archives Month, celebrated by the U.S. National Archives to honor staff and demystify archival work. We're joining the celebration by highlighting our very own Libraries staff members, who through their roles, help make history available to you! First, we sat down with Meg Mason, University Archivist, who is responsible for documenting Syracuse University's rich history.
Meet Meg Mason, University Archivist
Syracuse University Archives, Special Collections Research Center
What do your typical responsibilities include?
"I am responsible for the acquisition and preservation of materials that document SU history. I manage University records and other collections in the University Archives. I also curate exhibitions, engage in programming like Orange Central, work with donors, and give instruction sessions. It feels like I do a lot of other stuff, but that's the meat of it."
How long have you worked at SU Libraries? What did you do prior?
"I've been in the University Archives as Assistant Archivist and then University Archivist since 2009. Before that I was a digital project manager in the Manuscripts Division at the Library of Congress."
What made you want to enter this line of work?
"I love how everything and everyone has a story. An archival collection can be full of stories that can take you back to a time and place, usually a world different from my own."
What's your favorite thing about your job?
"Discovering a new story or hidden piece of history in our collections."
Any fun facts about you, your interests, or your hobbies?
"We have limited space in the University Archives, and I'm hyper-aware that we can't keep everything, so I have to use my appraisal skills carefully. That mindset has transferred to my personal life. I love tossing things out! I have to have a good reason to keep stuff in my own house. For instance, I love books, of course, but I'm very particular about which ones I keep."