Collection Spotlight: Drama Online
The resource where the play's the thing!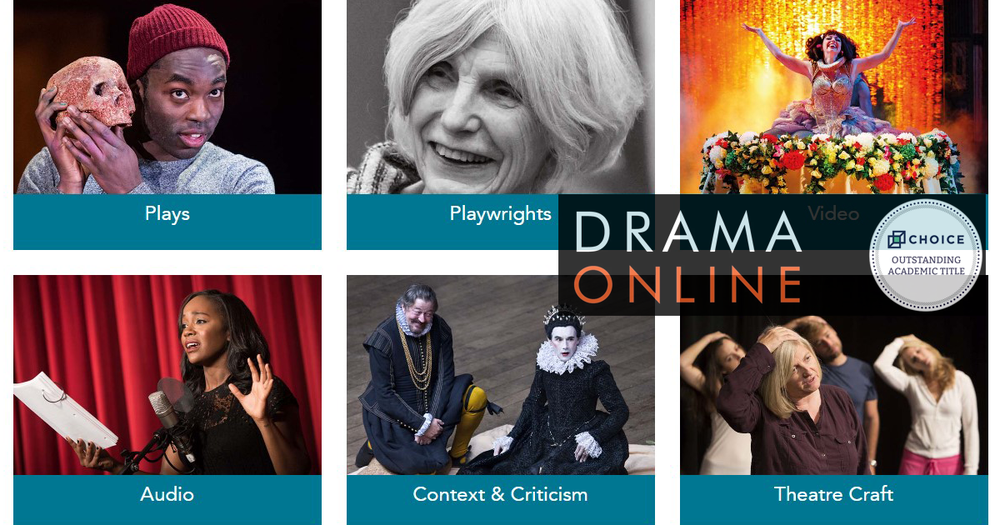 by Amanda DuBose, Music and Performing Arts Librarian
Drama, drama, drama! With Bloomsbury's Drama Online you'll find play scripts, biographies of playwrights, performance video, audio recordings, play context and criticism, and articles on theater craft all in one convenient place. Resources like subject guides and bibliographic guides bring together resources on specific topics and help direct you to even more resources. Do you want to watch David Tennant as Richard II? How about write a review? Want to learn more about Noh or Topeng theater? Try the Asian Theater Video collection. All things Shakespeare? It's here!
Drama Online contains the scripts to 4310 plays – you could read one a day and it would take you nearly twelve years to read them all! With close to 150 books on theater craft alone you can explore anything from The Alexander Technique for Musicians to Working in American Theater: A brief history, career guide and resource book for over 1,000 theatres. Dramaturgy? Queer theater? Surrealist drama? You can watch Richard III as a Bollywood Musical, Lotte Lenya sing Kurt Weill, or an interview with Laurents, Montresor, and Sondheim about their then-anticipated musical Do I Hear a Waltz?
Whether you're looking for play scripts, biographies, or in-depth information on character creation or the actor's technique, Drama Online is a great resource for all things staged. To provide feedback or suggest a title to add to the collection, please complete the Resource Feedback Form.