Collection Spotlight: Early Modern England: Society, Culture and Everyday Life, 1500-1700 and Literary Manuscripts: Leeds
Recent subscriptions offer exciting opportunities to explore, search and discover among a vast trove of 16th, 17th and 18th Century sources.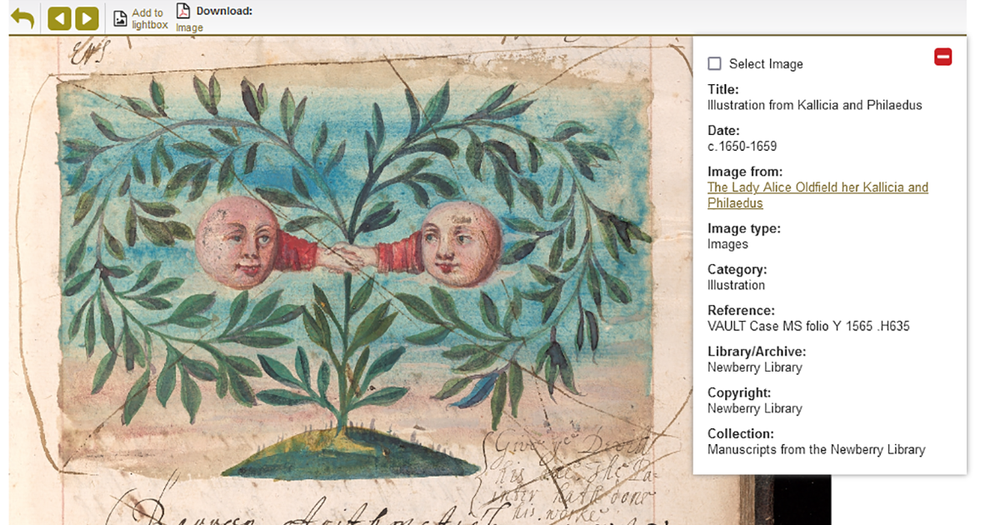 by Patrick Williams, Humanities Librarian, Digital and Open Scholarship Lead
Early Modern England: Society, Culture and Everyday Life, 1500-1700 is a deep and wide-ranging collection of primary source materials concerning various aspects of life from that period. Forms and genres include legal records, family correspondence, administrative records, wills, inventories, commonplace books and more. The collection emphasizes material culture and even includes images of everyday objects used during the period, with some 3D-scanned for 360-degree viewing. Sourced from The British Library, Canterbury Cathedral Archives, Lambeth Palace Library, London Metropolitan Archives, The National Archives, UK, The Newberry Library and The Shakespeare Birthplace Trust, The Early Modern England collection provides wide regional coverage of two centuries of everyday, political, religious, working, trading and administrative life.
Like many AM Products, this collection is equipped with Handwritten Text Recognition (HTR), allowing users to search the thousands of pages of early modern manuscript material for many items. Additionally, the resource includes tips for reading handwritten documents from the period as well as videos and thematic, item, and object guides to assist users in digging into the collection.
The Literary Manuscripts: Leeds database is sourced from archives in The Brotherton Library at University of Leeds. This collection covers 17th and 18th century English literature and culture with a focus on verse, with materials relating to both well-known authors to amateur poets, covering a wide range of topics. Materials include manuscripts, printed books, commonplace books, correspondence, loose manuscript sheets and other forms, with full page images and searchable full text, even for most handwritten documents, as employed in the Early Modern England collection described above.
Additionally, Literary Manuscripts: Leeds includes paleography tips, biographies on dozens of featured authors and critical essays drawing on materials in the collection to contextualize its contents for users.
These collections pair well for users undertaking research and coursework dealing with these historical periods who may already be making use of related materials in long-held tools and collections like Early English Books Online and Early European Books, Eighteenth Century Collections Online as well as many items and rare books in our Special Collections Research Center.
To provide feedback or suggest a title to add to the collection, please complete the Resource Feedback Form.