Collection Spotlight: Met Opera on Demand: Student Access
The best of the Metropolitan Opera streamed directly into your living room? Of course!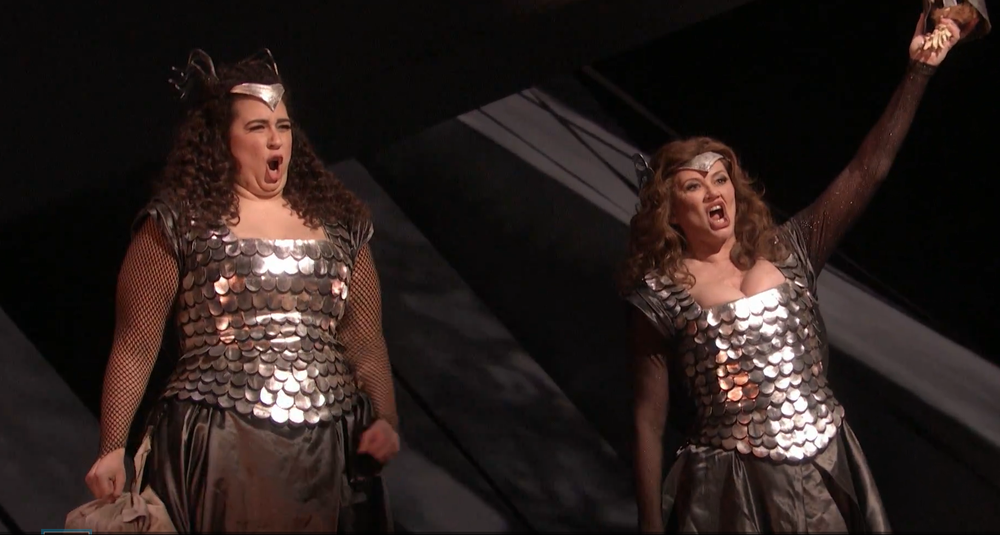 by Amanda DuBose, Music and Performing Arts Librarian
Didn't make it to NYC to see this year's holiday production of Mozart's The Magic Flute? Don't fret, you can stream the initial 2006 HD production, complete with fantastical puppetry and amazing neon contouring, from Met Opera on Demand: Student Access! The site contains over 750 HD videos, nearly 100 historic telecasts from the 70s-90s, and audio recordings dating back to 1935. This content is supported by synopses of every opera, podcast, subtitles in up to seven languages, article, educational content for various ages, documentary, interview, behind the scenes glimpses, and more. You can search by your favorite composer, title, or artist or scroll through the entire catalog of available recordings.
Need to compare how an opera has changed in its production over time for a project or paper? Choose one with multiple video and audio recordings available. The current winner is Tosca with five video and 14 audio recordings!
Love watching the fashion at the Met Gala? Put on your best, chill something bubbly, and fire up the 2020 Gala with your friends.
Want to see the three tenors (Plácido Domingo, Luciano Pavarotti, and José Carreras) on stage? Listen to an iconic diva like Maria Callas? Leontyne Price? Renée Fleming? Anna Netrebko? Yes, yes, YES, YES!
All the glitz, all the glamour, all the soaring operatic trills and frills are at your fingertips – watch on your mobile device, computer, or hook one up to your tv or portable projector for a truly magical experience. And it's not over until the Valkyries sing… (Track 35 of the May 2019 performance… trust me!)
To provide feedback or suggest a title to add to the collection, please complete the Resource Feedback Form.