Collection Spotlight: ProQuest One Literature
ProQuest One Literature is a new, expanded resource and interface supporting research in Literary Studies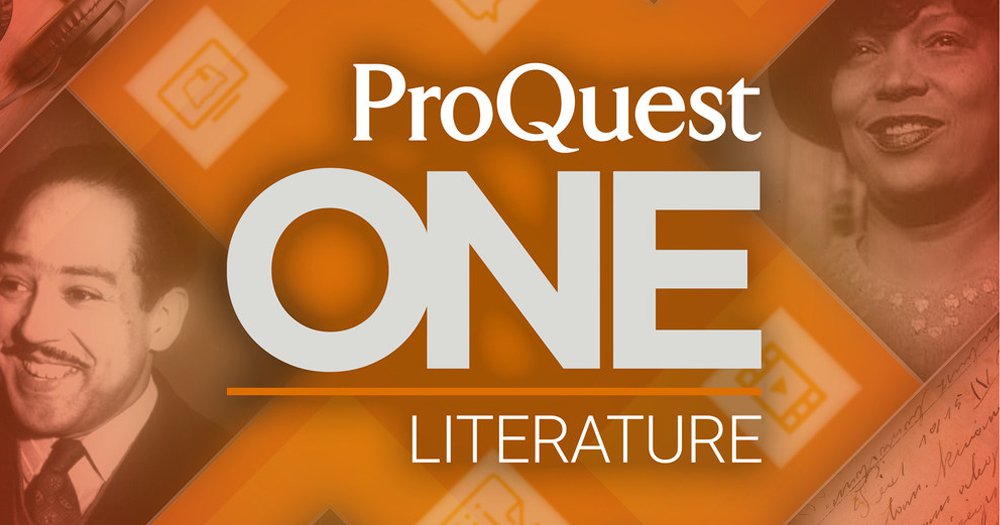 by Patrick Williams, Humanities Librarian, Digital and Open Scholarship Lead
Over the Summer, Syracuse University Libraries upgraded our access to Literature Online, our long-subscribed database, to ProQuest One Literature, a new, expanded resource and interface supporting research in Literary Studies. ProQuest One Literature is indexed with literary scholarship in mind, ensuring that relevant resources are presented to users through a variety of methods. Furthermore, the expanded database includes new content areas and multimedia offerings not previously available in Literature Online.
ProQuest One Literature serves as more than a traditional research database; it has been specifically designed to support the information needs of both new users and seasoned literary researchers alike. In addition to thousands of original works, works of criticism and other sources, the tool is organized into topic pages that feature individual authors, literary movements and even individual literary works that link users to the vast amounts of related content in the database. Users may filter and search among the different types of content to locate both primary and secondary sources or browse reference works or audio and video content including readings, documentaries and productions. This new approach allows users to explore the vast collection of material through new methods, making connections and encountering relationships among works along the way.
Newest updates to ProQuest One Literature include articles, ebooks and video content, including:
Hundreds of detailed and searchable author biographies, representing the depth of historical, contemporary and global authors covered in the index
166 titles from BBC Literary Adaptations in Video
25 new journal titles, including Diacrítica, Enthymema, Reflections and Tintas
Almost 3,000 new full-text ebooks including biographies, poetry anthologies, diverse women voices, titles exploring censorship and graphic novels.
To learn more about ProQuest One Literature, please reach out to Patrick Williams, Humanities Librarian and Digital & Open Scholarship lead or visit ProQuest's usage guide for the tool.