Black History Month 2023
Visit Bird Library, 1st Floor from February 1-February 28, 2023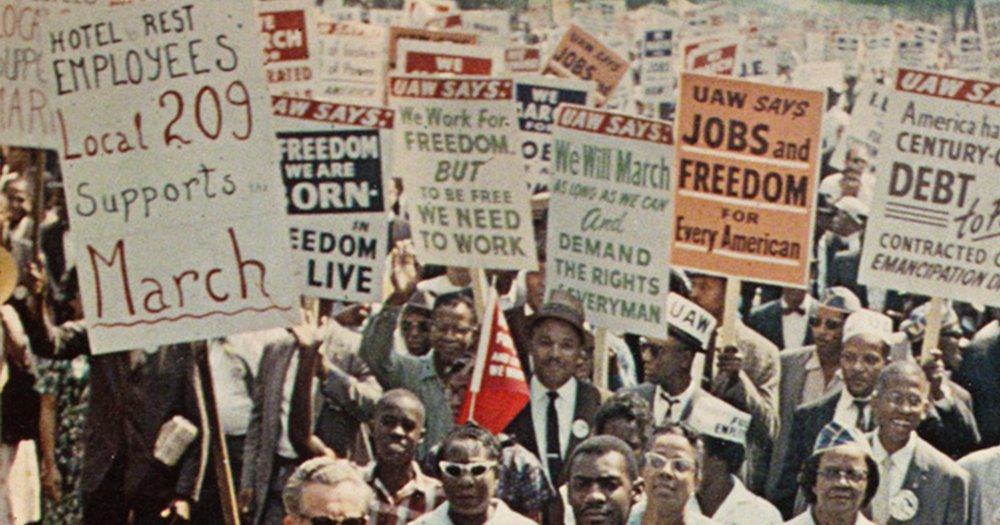 by Rachel Hogan (M.S. candidate in Library and Information Science, iSchool) and Michelle Mitchell (Reference and Instruction Librarian). Rachel and Michelle both work in the Libraries' Department of Learning and Academic Engagement.
Brief History of Black History Month
Black History Month began in 1976 as an expansion of its predecessor, Negro History Week. Negro History Week began in 1926 from the idea of Carter G. Woodson and the Association for the Study of Negro Life and History (now African American Life and History) after Woodson began researching Black achievement and history in 1915. February was initially chosen for the week and later the month because of its proximity to the birthdays of Frederick Douglas and Abraham Lincoln. The week was expanded due to its increasing significance in the public eye and by schools after the Civil Rights Movement and the encouragement of President Gerald Ford.
Black History Month is an intersectional celebration that honors Black excellence in American history and in the present. African Americans have a rich history of perseverance and creativity. Black Americans are and always have been fundamental pioneers to American society, despite all adversity. This curation celebrates the history of the Black community, including hair styles, mental health advocacy, activist and resistance movements, resilience and joy.
Visit Bird Library Learning Commons New Books area on the first floor to explore books from the Libraries' collections, and visit the online guide for book lists and more.
Black History Month—Britannica Academic. (n.d.). Retrieved January 27, 2023, from https://academic-eb-com.libezproxy2.syr.edu/levels/collegiate/article/Black-History-Month/475396
Congress, T. L. of, Administration, N. A. and R., Humanities, N. E. for the, Art, N. G. of, Institution, U. S., & Museum, U. H. M. (n.d.). Black History Month [Webpage]. Retrieved January 27, 2023, from https://blackhistorymonth.gov/about/
Editors, H. com. (2022, November 30). Black History Month. HISTORY. https://www.history.com/topics/black-history/black-history-month
Featured Library: MLK-Sims Library
Did you know about the Martin Luther King, Jr. Memorial Library in Sims Hall in the African American Studies Department at SU?
The Martin Luther King, Jr. (MLK) Library was established in 1971 as an extension of the Department of African American Studies (AAS). It was developed by students, faculty and administrators to reflect AAS curriculum while illuminating the culture and life of Black people often excluded or limited in treatment within traditional academic libraries, including Syracuse University.
From these modest beginnings, MLK has continued to evolve by expanding its services, broadening acquisitions to accommodate new and emerging technologies, building outreach and partnerships (local, state and national) and responding to patron-driven needs that seek to explore linkages between diverse communities, their shared commonalities and future vision.
Today, the Martin Luther King, Jr. Memorial Library is an integrated point of service as a Syracuse University campus library and the only accredited department library. By fulfilling its original mission -- to highlight the African Diaspora through evolving information agencies and new technologies -- MLK has been designated as one of Syracuse University's most prized possessions. It is an indispensable part of the Department and supports both the College of Arts and Sciences and Syracuse University libraries.
A chronicle of black hair in America looks back at the styles, myths, and grooming techniques adopted by African Americans throughout their history.
In this compelling new study, Debra Walker King considers fragments of experience recorded in oral histories and newspapers as well as those produced in twentieth-century novels, films and television that reveal how the Black body in pain functions as a rhetorical device and as political strategy. King's primary hypothesis is that, in the United States, Black experience of the body in pain is as much a construction of social, ethical and economic politics as it is a physiological phenomenon.
Living While Black is a powerful expose of the impact of anti-Black racism and a practical guide to overcome racial trauma.
In the 1960s and 70s, the two most important Black nationalist organizations, the Nation of Islam and the Black Panther Party, gave voice and agency to the most economically and politically isolated members of Black communities outside the South. Though vilified as fringe and extremist, these movements proved to be formidable agents of influence during the civil rights era, ultimately giving birth to the Black Power movement. Drawing on deep archival research and interviews with key participants, Jeffrey O.G. Ogbar reconsiders the commingled stories of - and popular reactions to - the Nation of Islam, Black Panthers and mainstream civil rights leaders. This updated edition of Ogbar's classic work contains a new preface that describes the book's genesis and links the Black Power movement to the Black Lives Matter movement. A thoroughly updated essay on sources contains a comprehensive review of Black Power-related scholarship. Ultimately, Black Power reveals a Black freedom movement in which the ideals of desegregation through nonviolence and Black nationalism marched side by side.
In a series of personal essays, prominent journalist and LGBTQIA+ activist George M. Johnson explores his childhood, adolescence and college years in New Jersey and Virginia. From the memories of getting his teeth kicked out by bullies at age five, to flea marketing with his loving grandmother, to his first sexual relationships, this young-adult memoir weaves together the trials and triumphs faced by Black queer boys.
News content from U.S. and global news sources, including African American publications, covering topics such as voting rights, voter suppression and disenfranchisement, segregation and civil rights, prejudice, discrimination, activism and protest movements.
Campus Events
Syracuse University presents its Black History Month (BHM) celebration during the full month of February. Led by Multicultural Affairs and campus partners, students, faculty and staff have planned an array of vibrant activities, events and experiences that highlight Black history and the significance of Black culture. Many of these events coincide with the themes of the library's Black History Month Display. Please see the full schedule of events.