December January 2020 News Wrap Up
Review, upcoming events and newly processed collections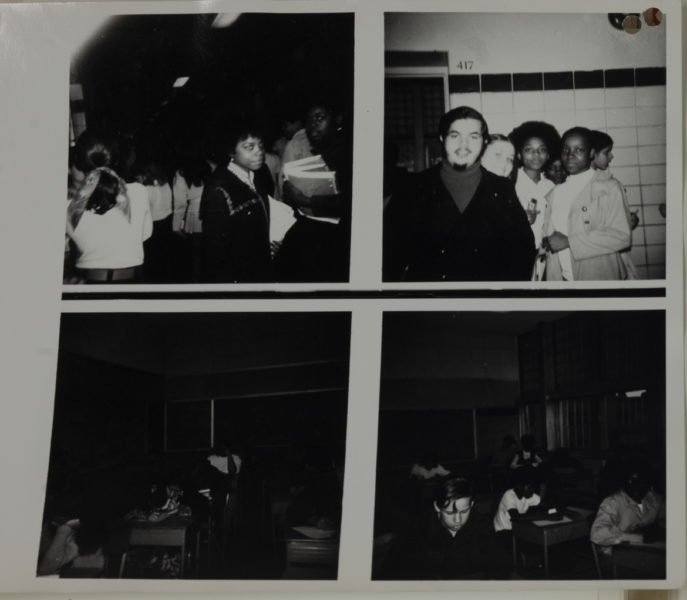 By Colleen Theisen, Chief Curator
The Special Collection Research Center had a fast-paced early December, as we wrapped up the semester of teaching. A highlight for the semester were the visits from our fall Faculty Fellow Dr. Jim Watts' Ancient Near Eastern Religions and Cultures class. After packing away the cuneiform tablets, we had a quiet winter break on the 6th floor.
In January, classes resumed with a busy line-up in SCRC, including our own Curator of Rare Books and Manuscripts, Dr. Sebastian Modrow, meeting in SCRC with his The History of Libraries and Archives in the Western World iSchool class. Dr. Patricia Roylance and our second Faculty Fellow Dr. Katherine Hanzalik will be joining us in SCRC for the spring semester as well. Roylance's English class will be focusing on texts before 1900 and Hanzalik's writing class will be incorporating archival research into their assignments throughout the semester.
Particularly fun was our annual visit from "Frontiers of Science," a science enrichment program for Syracuse high school students. Audio Engineer Jim Meade led the students through the history of recorded sound technologies, taking advantage of the phonographs and cylinder players in the Belfer Audio Archive classroom. (Hear a clip in the post below!). After, the students headed over to Bird Library to learn about rare science books and the history of plastics with Chief Curator Colleen Theisen and Curator of Plastics and Historic Artifacts, Courtney Asztalos.
Upcoming Public Events:
Friday, February 14, 2020: Frederick Douglass Day of Service Transcribe-a-thon, 12:00 – 3:00 pm, Peter Graham Scholarly Commons, Bird Library. Volunteers can sign up for a 30 minute slot to help transcribe Anna Julia Cooper's papers
Wednesday, February 19, 2020: Black Arts Movement Popup Exhibit, 5:15 - 6:15 pm, Hillyer Room (606 Bird Library). Pop up exhibit complementing the Humanities Center's "Black Music and Black Power in the Era of #BlackLivesMatter" lecture.
Newly processed collections: