Featured Collections Area in Bird Library
The Libraries re-envisioned the book display area in the Bird Library Learning Commons.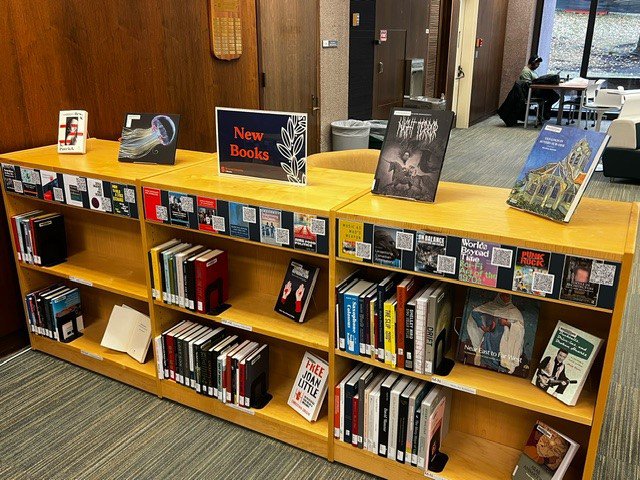 by Emily Johnson and the Collections Display Team
It's finally here! The Libraries re-envisioned the book display area in the Bird Library Learning Commons. You can find this collection in the area formerly known as "New Books."
The "new" space has earned the name "Featured Collections'' because of the variety of displays within the area, such as the long-requested leisure books display. In the leisure display, you will find shelves for graphic novels and manga, horror and thriller, romance, poetry, LGBTQ+ fiction and science fiction. The leisure display highlights titles and genres from our already existing literature collection that is carefully curated by our literature subject librarian. The display is located next to the Blackstone Launchpad, behind the Orange Pride books, facing the window. If there is a leisure book or genre you would like to see in the display, you can make a suggestion using the feedback poster on the side of the bookcase.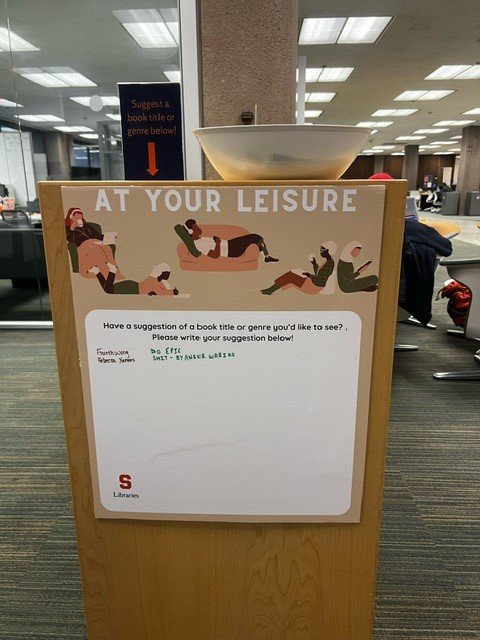 The Featured Collections area has a new layout that is more accessible and easier to browse. The area still consists of new books, thematic displays for campus celebrations that provide opportunities for experiential learning with student and community display curators, and orange pride books, which is dedicated to promoting alumni, faculty and SU Press publications.
Another new feature added to this area showcases our online resources. QR codes linked to the eBook titles are shown alongside print titles. Over 85% of our budget goes towards online collections, and we now have as many eBook holdings as we do print. The thematic displays also include surrogate book covers with QR codes to promote related eBook titles. A new monitor has been added to the Featured Collections area over the summer. This monitor exclusively promotes databases, journal titles and eBooks associated with our Featured Collections.
Please stop by and enjoy the new Featured Collections area located on the first floor of Bird Library.