Libraries Celebrate Pride Month 2022
Pride Month is an annual event to honor the Stonewall Riots, which started on June 28th in 1969 in Manhattan.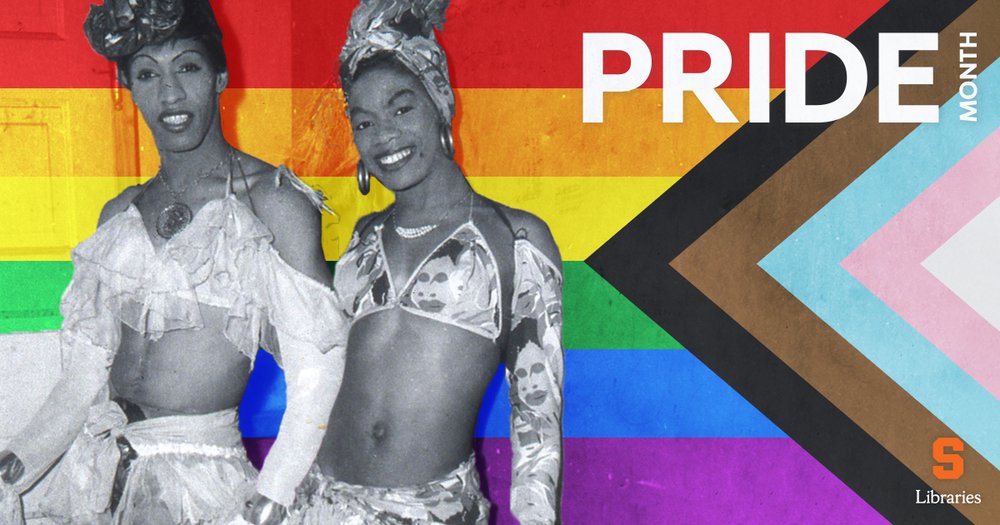 Image credit: "Series II.H Professional Paper, Audiovisual, Photographic and Digital Materials and Artifacts. 1950-2005: Slides: Drag, Harlem and Miscellaneous." The Allan Berube Papers, Gale, 1958. Archives of Sexuality and Gender, Link for citation.
by Ocean Noah and McKenzie Rybka
Pride Month is an annual event to honor the Stonewall Riots, which started on June 28th in 1969 in Manhattan, New York. This uprising is a monumental moment in Lesbian Gay Bisexual Transgender Queer Intersex and others (LGBTQI+) history in the United States. At the time, same-sex relationships were illegal in New York. It was also illegal to serve alcohol to people who were known to solicit same-sex engagements. People in the queer community depended on gay bars and clubs for community building and potential relationships. However, police officers would intentionally raid gay bars and clubs and shut them down. The raiding of the Stonewall Inn, a gay club located in Greenwich Village, triggered riots that lasted for several weeks, sparking the Gay Rights Movement in the United States and across the world. New York City held a march to commemorate the first anniversary of the riots in 1970. In the following years, cities all over the country held marches to celebrate "Gay Pride Day" on the last Sunday of June. It was a march to demonstrate continued support for rights of the LGBTQI+ community. As the march expanded its locations, days, and forms of demonstration, "Gay Pride Day" became today's Pride Month.
In Syracuse, the Central New York Pride Parade and Festival will be held! Pride month festivals are super fun; there are costumes and makeup, rainbow flags everywhere, drag shows, food, music and more. It's an all-around good time. But it's crucial to remember that this celebration is rooted in activism, it's about making our society a better place for queer folks, and we still have some work to do.
On campus, Syracuse University Libraries is celebrating Pride Month by sharing some of our queer and queer studies collections with the university community! You might notice that our cover photo for this blog post and our book display is the updated Progressive Pride flag, which has recently included new colors to acknowledge that the LGBTQI+ community is an intersectional one, and when we advocate for queer rights, we have to keep in mind the people in this community are also affected by their intersecting identities. The books and movies we have curated to share include fun and fabulous reads, because queer joy is revolutionary! We have also included memoirs, documentaries and academic works that analyze the struggles the LGBTQI+ community still faces.
Stop by Bird Library 1st floor between June 1-June 30, 2022, to see the variety of fiction and other books we've pulled for you, check out our online display in our Pride Month research guide and read on to discover other collections.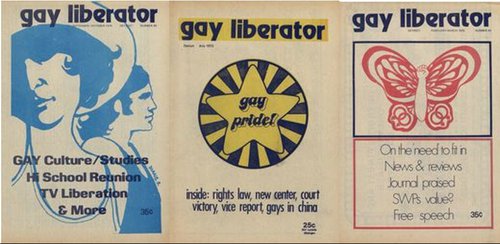 Launching in the early 1970's, The Gay Liberator was a Detroit-based publication geared towards the representation of homosexuals in the media. It addressed both local and federal discrimination cases and highlighted resources for LGBTQ+ people. It also featured literature and artwork by those in the LGBTQ+ community.
Independent Voices database contains a wide variety of primary source materials from the late 20th century, covering presses related to the LGBTQ+ community, feminism, minorities and much more!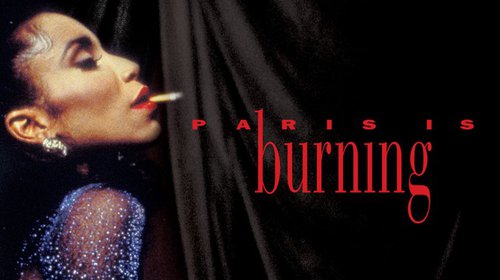 "Paris Is Burning offers a vibrant glimpse into the New York drag and ball subculture during the 1980s, along with the African-American, Latino, gay and transgender communities involved in it. It examines the system of 'houses,' which serve as a means of shelter and solace for those who have been kicked out of their homes due to being LGBT. These houses represent a community of friends led by a 'mother,' typically an older member of the drag scene, and enables members to feel a sense of belonging after being estranged from their biological families." (Summary by Watchdocumentaries.com). Watch this documentary, and other queer films, through SU Libraries with Kanopy.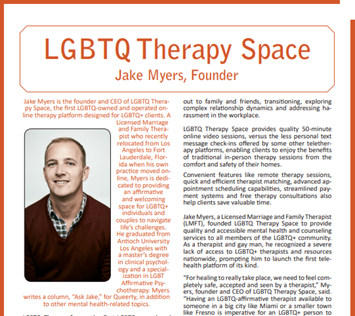 EBSCOhost is a popular online research platform that provides libraries and organizations with quality open access materials. One of their databases, LGBTQ+ Source, features a large collection of books, journals, articles, newspaper, videos and other source materials pertaining to the LGBTQ+ community. Visit our Databases menu for more sources!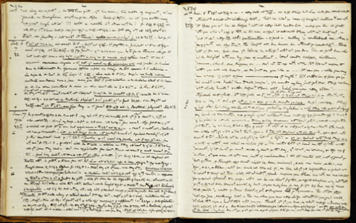 Anne Lister was an English diarist born in the late 18th century, best known for her diaries pertaining to her complex life and lesbian relationships. Most of her entries were written in a special coding system that she devised, which were later deciphered by her relative John Lister. The diaries contain details on her lesbian identity and affairs, presenting an honest account of lesbian life during the 19th century. Due to these revelations, Anne Lister was dubbed as "The First Modern Lesbian." Lister's life and diaries have been dramatized on the HBO television series Gentleman Jack. Want to view the diaries yourself? Use the Sex and Sexuality Database!