Native American Heritage Month: Indigenous Perspective
In 2005, Syracuse University created the Haudenosaunee Promise Scholarship to acknowledge the university is founded on the Onondaga Nations' ancestral land and honor cultural legacies.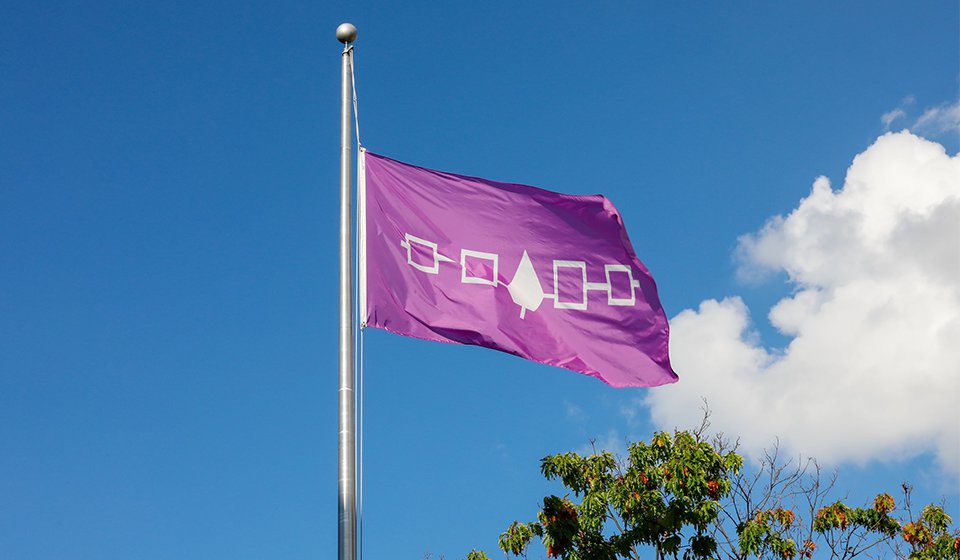 by Katsitsatekanoniahkwa Destiny Lazore, second-year Communications & Rhetorical Studies major, College of Visual and Performing Arts
In 2005, Syracuse University created the Haudenosaunee Promise Scholarship to acknowledge the university is founded on the Onondaga Nations' ancestral land and honor cultural legacies. The scholarship is offered to certified citizens within the Six Nations confederacy: Mohawk, Oneida, Onondaga, Cayuga, Seneca, and Tuscarora.
As a Haudenosaunee Promise Scholar, I am extremely grateful to be given the opportunity to study in the United States and be a part of a vibrant and rich community that is invested in helping Indigenous students succeed. During the college application process, I was drawn to Syracuse because of its Indigenous faculty and staff, Native Student Program, and Indigenous Living Learning Community. For many years, I felt voiceless and out of place in higher education because of the lack of cultural awareness and support, but within my two months at Syracuse, I have never felt so accepted and understood. It is very admirable to witness a post-secondary institution recognize Indigenous Peoples Day and help dismantle disparity in educational funding for Native American students. Furthermore, I appreciate the Indigenous Students at Syracuse Association for providing a sense of community, advocating for Indigenous students' concerns, promoting awareness of Native American culture, and offering opportunities to inspire the next generation.
Despite all of the initiatives Syracuse University has achieved in its effort of reconciliation, there are still many ways the university can improve as an ally. For instance, it would be an innovative and exceptional project to renovate and expand the entire building referred to as the "Native Student Program," on 113 Euclid Ave, as solely a place where Indigenous students can celebrate their heritage, gather for workshops, study, and receive guidance with regards to academic success. Unfortunately, Haudenosaunee students only have access to three rooms within the entire building and there are daily ongoing classes held, which makes the space feel very isolated and not a home-away-from-home. Moreover, dedicating the entire building to Native students would advance Indigenous prosperity, promote a strong family bond, and alleviate culture shock, which would improve mental health.
Lastly, I am grateful to witness Syracuse University's Multicultural Affairs office recognize and honor Native American Heritage Month by coordinating informational campaigns, along with hosting events. As a student from the Kanien'kehá:ka (Mohawk) Nation in Kahnawà:ke, I was appreciative to grow up in the longhouse and learn our traditional language because many of my elders were denied the chance, due to Indian Residential Schools. Nonetheless, Heritage Month is not only celebrating Native people's traditions and important contributions to America, but it's also acknowledging past harms and encouraging social change to combat misconceptions about Indigenous issues. Our footprints are still felt across the country to this very day, which is why I recommend students and professors to check out the library's digital display in honor of Native American Heritage Month. It teaches non-Native people how to be an appropriate and active ally to Indigenous communities by respecting cultural protocols and correcting harmful stereotypes.
Thousands of years ago, my ancestors planted seeds of hope for a prosperous future, which is why I am dedicated to using my mind and voice as a conduit for social change, to make that future brighter and more sustainable for everyone.
Nia:wen (Thank you)