Native American Heritage Resources and Studies
Syracuse University Libraries acknowledge the Onondaga Nation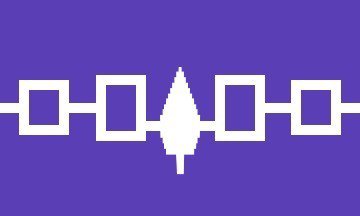 by Bonnie Ryan, librarian for Social Sciences
Syracuse University Libraries supports the curriculum and research needs of the Native American and Indigenous Studies Program's faculty, students and staff, including students of the Haudenosaunee community.  The Libraries have also partnered or collaborated with programs such as the Ska.Nonh Center – Great Law of Peace Center and the SUNY College of Environmental Science and Forestry Center for Native Peoples and the Environment.
Here are some examples of SU Libraries' resources on Native American and Indigenous studies:
Research Guide:
Databases of primary and secondary sources including:
American Indian Histories and Cultures: Spanning the 17th through 20th centuries, American Indian Histories and Cultures presents unique materials about early contacts between European settlers and American Indians, and the subsequent political, social and cultural effects of those encounters on American Indian life. SU's Native American and Indigenous Studies Program Director, Scott Manning Stevens, served on the editorial board as Director of the Newberry Library's D'Arcy McNickle Center.
American Indian Newspapers: Newspapers published by indigenous communities in North America from 1828 to 2016. Covers topics such as civil rights, health, land rights, sovereignty, education, environmentalism, and more.
Bibliography of Native North Americans: Bibliographic database covering all aspects of native North American culture, history, and life. This resource covers a wide range of topics across the United States and Canada including: archaeology, multicultural relations, gaming, governance, legend, and literacy.
North American Indian Thought and Culture: Provides access to primary and secondary sources as told by North American Indians of the 18th and 19th centuries.
New books on Native American and Indigenous Studies in print format, located on the 3 floor of Bird Library include:
Indians on the Move: Native American mobility and urbanization in the twentieth century by Douglas Miller E98 .S67 M55 2019
Heartbeat of Wounded Knee: Native America from 1890 to the present by David Treuer E77 .T797 2019
Sovereign entrepreneurs: Cherokee small-business owners and the making of economic sovereignty by Courtney Lewis E99 .C5 L397 2019
Indigenous food sovereignty in the United States: restoring cultural knowledge, protecting environments, and regaining health by Devon A. Mihesuah; Elizabeth Hoover E98 .F7 I53 2019,
New books located on the New Book Shelf, 1st Floor include:
Coming full circle: the Seneca Nation of Indians, 1848-1934 by Laurence Hauptman E99 .S3 H345 2019
Rural indigenousness: a history of Iroquoian and Algonquian peoples of the Adirondacks by Melissa Otis E99 .I69 O85 2018