Reflecting Forward: The Digital Underground Series
Visualizing our past in the context of our future as a library and community.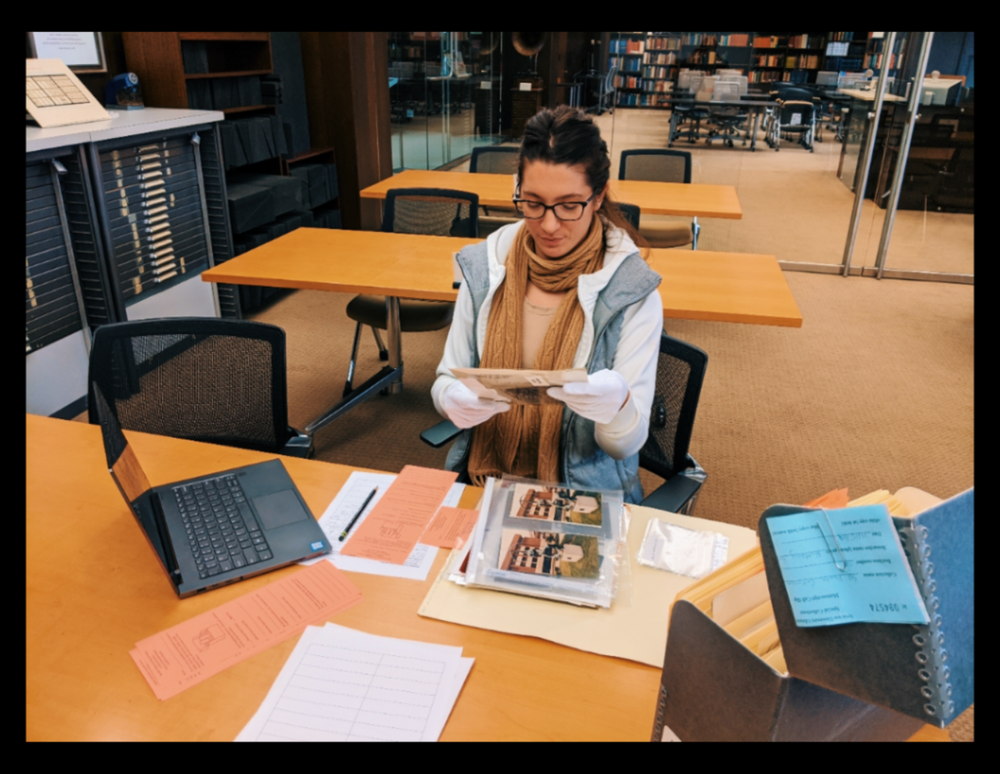 by Brittany Bertazon, Graduate Assistant for Digital Library Program
---
In the spring of 2020 I began interviewing library employees to understand their role in SU Libraries' Digital Library Program as part of my 'work-from-home' quarantine project. While doing that, I discovered numerous stories and insights to be shared with the broader University community.  This blog series will shed a light on the libraries' digital initiatives and those who bring it to fruition at SU. This series is about reflecting forward, visualizing our past in the context of our future as a library and community.
---
No this is not a fan blog devoted to a legendary alternative hip-hop group. The Digital Underground Series will unearth the labor involved with providing the Digital Library Program (DLP).
Last year's quarantine was both an abrupt halt and an unsolicited shove. I was working as a graduate assistant for the DLP briefly before the lockdown and all pre-planned projects were 'paused.' Like everyone else, I quickly pivoted to an alternate and virtual orientation. At the recommendation of my supervisor and the Libraries' director of administration, I began interviewing library staff affiliated with the DLP to understand the connectedness of their work.
So, what is a Digital Library Program?
I've come to think of the DLP as an invisible, neutral mothership that gently guides a variety of digital projects and agendas at SU Libraries toward realization. Formed in 2017, the DLP's most basic objective is to coordinate digital stewardship and digital scholarship efforts throughout the Libraries.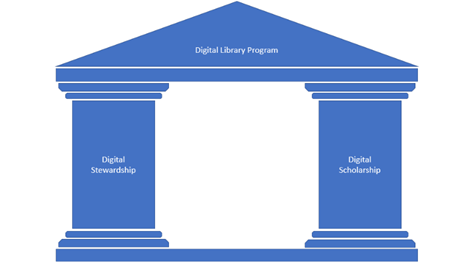 At the most rudimentary level, digital stewardship encompasses all activities related to the local creation, care, and management of digital objects and collections. Digital scholarship focuses on public engagement and use of those materials to achieve scholarly and research goals.
The DLP is made up of a core team from various departments. They cultivate internal partnerships to fulfill these two objectives. But don't assume the directness of these objectives makes them easy to achieve.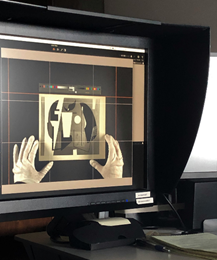 Responsibilities of digital stewardship in the DLP can take the form of project planning, managing repository infrastructure, ensuring accessible platforms and content, digital production (such as image scanning or digital reformatting of audio visual resources), resource description, digital preservation of materials in a variety of formats, rights and permissions management, website development, or assessment of projects and programs.
Digital scholarship might include outreach and activities around teaching and research, as well as open access opportunities, scholarly reuse of materials, methodological support, and user experience in accessing materials.
The Latin American 45s Digital Collection is an example of both digital stewardship and digital scholarship. To digitize materials and create a searchable repository for scholars, the commercial recordings from the 1950s and 1960s required an audio preservation engineer, two project coordinators, two cataloguers, a metadata specialist, a graphic designer, a website/application designer, an accessibility liaison, and the assistance of NINE students and interns! This 'invisible' digital labor that happens behind the scenes is a common theme in the information field and librarianship.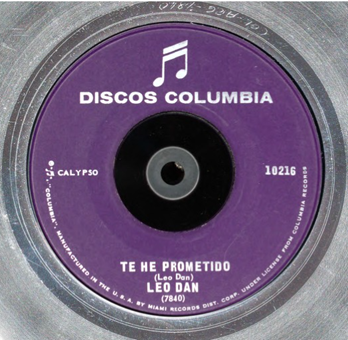 Not all digital work performed at SU Libraries' is currently on display. The Libraries is embarking on an intensive digital initiative as it adopts a new digital asset management platform. The platform, Quartex, is designed by a global library publishing company called Adam Matthew Digital. Adopting this new platform will require an immense migration of digital objects and collections into a new system. The benefit is that researchers and scholars will be able to search, find, and access SU Libraries' digital collections with greater ease, precision, accessibility, and equity once the platform is implemented. 

The irony of digital work in academic librarianship is that the most necessary work is usually the least discussed or publicly shared. In this digital age and especially during a pandemic, the important labor of librarians and information professionals is at risk of being erased because it may not be obvious. By revisiting some of the stories and insights I discovered and sharing them with you throughout this semester, I look forward to shining a spotlight on the digital underground and how we can collectively use the DLP to reflect forward.
Brittany Bertazon, Library and Information Science graduate student and assistant of the Digital Library Program, will author the series.