September 2019 News Wrap Up
New exhibits, new acquisitions and recent events.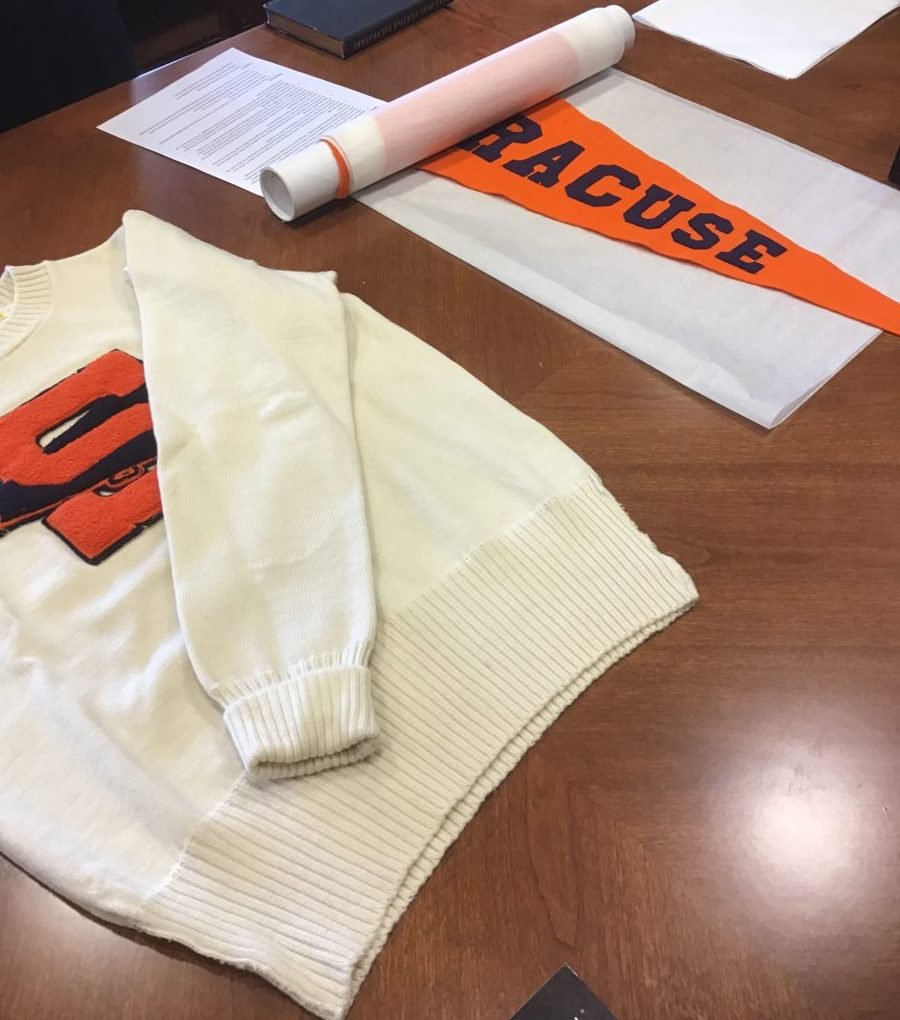 By Colleen Theisen, Chief Curator
September and October are the busiest months of the year for classroom visits in the Special Collections Research Center. Pictured above, a group of students from James Watts' HNR 340 class taking a look at plates from Description de l'Egypte, printed from 1808-1829, which is one of the largest books in SCRC.
New Exhibit Opened:
Sept 14, 2019. "A Legacy of Leadership: The Chancellors and Presidents of Syracuse University," which was curated by Vanessa St. Oegger-Menn, is now on display in the first floor exhibition case in Bird Library.
New Acquisitions:
Josef Albers' "The Interaction of Color." 1963. You can read more about this acquisition in last week's blog post.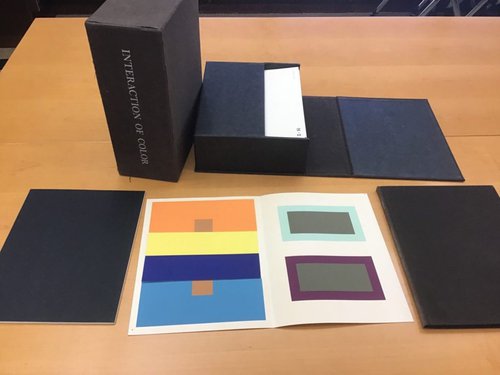 "The Interaction of Color" by Josef Albers.
Ehon fuji no yukari: Illustrated selection of poems from the Tale of Genji with woodcuts by Mitsunobu Hasegawa from 1751.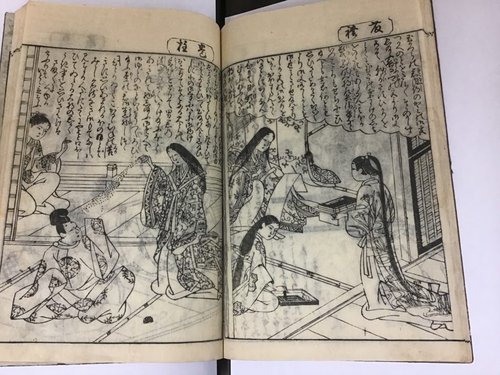 New acquisition featuring woodcuts from The Tale of Genji.
Recap of Public Events:
Sept 5, 2019. Hosted "150 Years of Tradition at Syracuse University" exhibit opening reception. The exhibition continues through the spring semester.

Sept 6, 2019. Hosted a Preservation Fair for alumni as part of Orange Central weekend.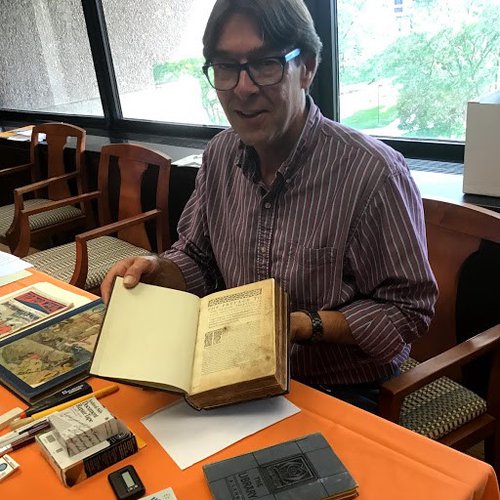 Conservator David Stokoe at the Preservation Fair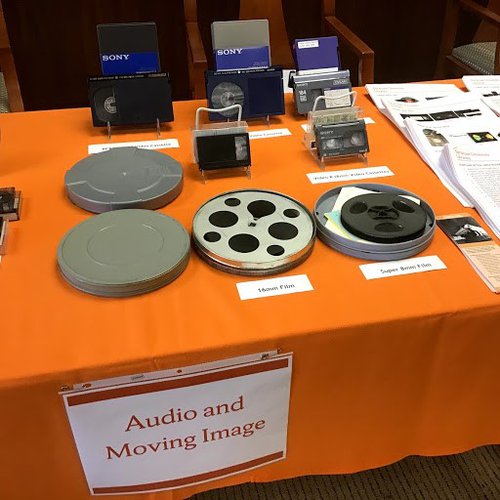 Examples of legacy media at the Preservation Fair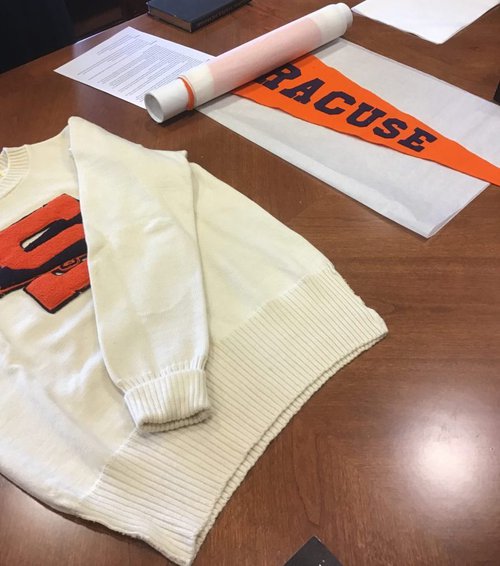 Demonstrating rolling textiles at the Preservation Fair
Sept 7, 2019. Hosted alumni exhibition tours as part of Orange Central weekend.
Newly processed collections and additions:
The University Archives is pleased to announce that Chancellor Flint and Chancellor Graham's records and papers have been newly processed as part of Syracuse University's Sesquicentennial celebration!
Other newly processed collections:
University Archives. Robert Iversen Papers, faculty and staff; John Western Papers, faculty and staff; Harold Fisher Brooks II Papers, alumni; George H. Reeve Photographs, alumni; Eleanor A. Ludwig Papers, alumni.
Special Collections. Thomas Szasz Papers, Hungarian-American psychiatrist and scholar; Albert Leffingwell Home Recordings, wax cylinder home recordings; Almeda C. Vickery Papers, daughter of American missionaries; Citizenship grant, Bologna.
Pan Am Flight 103/Lockerbie Air Disaster Archives. Robert Gerard Fortune Family Papers, Pan Am Flight 103 victim; Memorial Cairn at Arlington National Cemetery Records.
Mentions in the News:
Sept 3, 2019. '150 Years of Tradition at Syracuse University' showcases student memorabilia

Sept 4, 2019. Students Should Learn About SU's Legacy

Sept 30, 2019. Review: Graham Nolan's "Monster Island" 20th Anniversary Edition