Subject Librarian Online Engagement
Ways subject librarians can support online learning.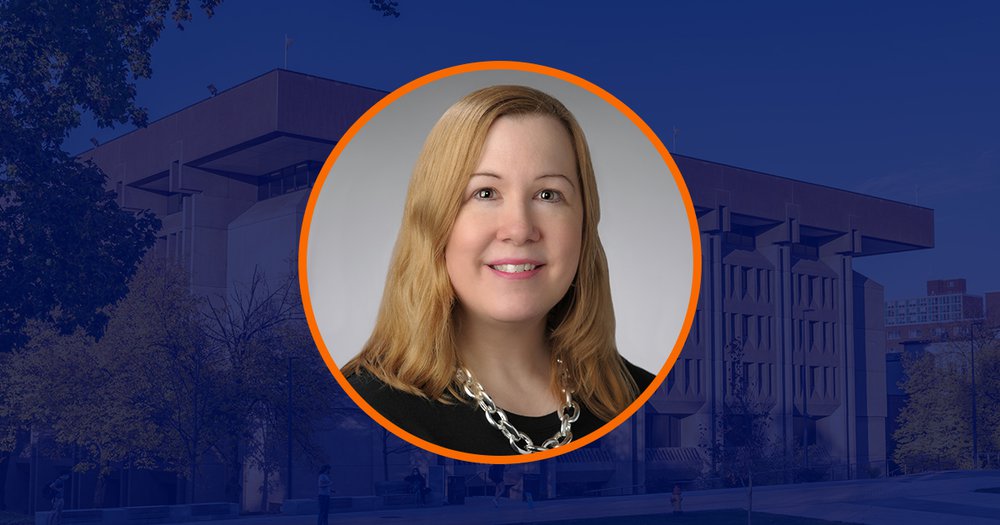 by Brenna Helmstutler, Librarian for the School of Information Studies
When I originally selected the topic of subject librarian online engagement last summer to be published this month, I had no idea that its timing would be quite so relevant. I will offer my experience with online courses and discuss the various ways in which subject librarians can support online learning.
Since joining SU Libraries two and a half years ago as the iSchool Librarian, I have been actively involved in the core courses of the iSchool's Library & Information Science online degree program offered through 2U. The platform used for the class is Zoom, with an additional 2U customized website, which is organized by course and contains space for documents and a message wall. My level of interaction with the courses is primarily focused around library instruction, purchasing electronic books, and virtual meetings.
As subject librarians, we are already experts in electronic resources within our areas of responsibility, and we regularly participate in trainings on the use of online learning tools, as evidenced by the Microsoft Teams and Blackboard Collaborate Ultra training we conducted before the in-person campus closure in March. We also have experience in offering face-to-face library instruction and have a Libraries Information Literacy Program which provides the foundation for how we offer library instruction across campus. Therefore, we are well-positioned to support online courses just as we do face-to-face.
Whether you are building an online course or taking one, here are some ways that subject librarians can support:
Library instruction. As with face-to-face instruction, online library instruction by the subject librarian during the class meeting is extremely useful to not only connect electronic resources to a course project, but also to connect the student to their subject librarian. Besides discussing resources connected to the course material, subject librarians can: a) develop learning outcomes to align with course and departmental learning outcomes, b) add activities within the session to reinforce concepts and encourage student participation, and c) customize the library session based on the needs of the course content and students.
Online tools such as polling and breakout rooms can be a great way to encourage participation. An assessment component can also be useful in evaluating effectiveness and in the revision process. As the session is repeated each quarter or semester, it is useful to make yearly revisions in collaboration with the course instructor to keep the content fresh and relevant. Universal Design for Learning concepts can be incorporated to ensure inclusivity and create a comfortable environment. If there is no class time available for a library session, it is possible for the subject librarian to develop or identify online tools such as videos or tutorials that could serve as an effective alternate.
Electronic resource purchasing. In addition to the sizable electronic resources collection at SU Libraries, subject librarians also purchase electronic books for courses and research needs when available, and we do so in the unlimited user format to accommodate any number of students who may need to access the book at the same time. If there is no exact electronic copy, we can assist in finding alternates within our existing collection.
Virtual meetings. Tools used to support the online class meetings tend to include a meeting component (e.g. Zoom) for scheduling and holding meetings, with or without a paid account. If this is not the case, other tools such as Microsoft Teams can be used. Subject librarians can meet with students and faculty while using screen-sharing and other features. It is yet another way to connect with your subject librarian when face-to-face is not possible.
Additional online support. Reference support is also available via SU Libraries' AskUs. This service includes a variety of contact options such as live chat, text, email, and phone. Thanks to global collaborations, SU Libraries offers 24/7 service to accommodate time zones and questions that may arise at any time.
For more information on these points, contact your subject librarian. Best of luck in your online course pursuits! We are here to support you.