150th Anniversary Digital Humanities Showcase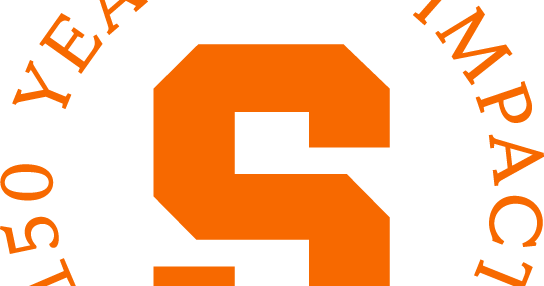 UPDATED 3/17/20: EVENT POSTPONED
Syracuse University will present a Digital Humanities Showcase as part of its sesquicentennial celebrations on March 24 from 9 a.m. to 10:30 a.m. in the Peter Graham Scholarly Commons of Bird Library.  A cross-disciplinary and cross-campus effort, the Showcase will include brief presentations of completed projects and in-process work by students, faculty and staff in the Digital Humanities. It will be followed by discussion, demonstration and question and answer with attendees.  Featured presenters include:
Courtney Asztalos, Curator of Plastics and Historical Artifacts, Special Collections Research Center, Syracuse University Libraries, on the topic "Special Collections, 3D Technologies, and Artistic Inspiration"
Sarah Bolden, PhD Student, Information Science & Technology, School of Information Studies, on the topic "Platformed Precarity on Reddit"
Leopoldo Gonzalez-Barajas, MA in Spanish, Languages, Literatures and Linguistics, on the topic "Mapping the Shape of a Story"
Jordan Brady Loewen, PhD Candidate, Religion Department, on the topic of "Religion, Video Gaming, Technology, Pedagogy"
Melissa Patton, MLIS student, School of Information Studies, on the topic "Lit Knits: Encoding Text into Knitting Patterns"
Stefano Selenu, Assistant Teaching Professor of Italian Language, Literature, and Culture, Department of Languages, Literatures, and Linguistics, on the topic "Digital Manuscripts and Archival Languages and Literatures"
Patrick Williams, Humanities Librarian, Digital & Open Scholarship Lead, Department of Research & Scholarship, Syracuse University Libraries, on the topic "Histories of Digital Humanities at SU"
"The humanities have been central to life at Syracuse University since its founding in 1870, and our sesquicentennial year is a wonderful time to reflect on the value of humanistic endeavors. In the 21st century university, the humanities have embraced digital tools and technologies for entirely new types of discovery, pedagogy, analysis, and publication, and for rich collaborations between students, faculty members, and librarians," said David Seaman, Dean of Libraries and University Librarian.