2019 Faculty Fellows Program Call for Proposals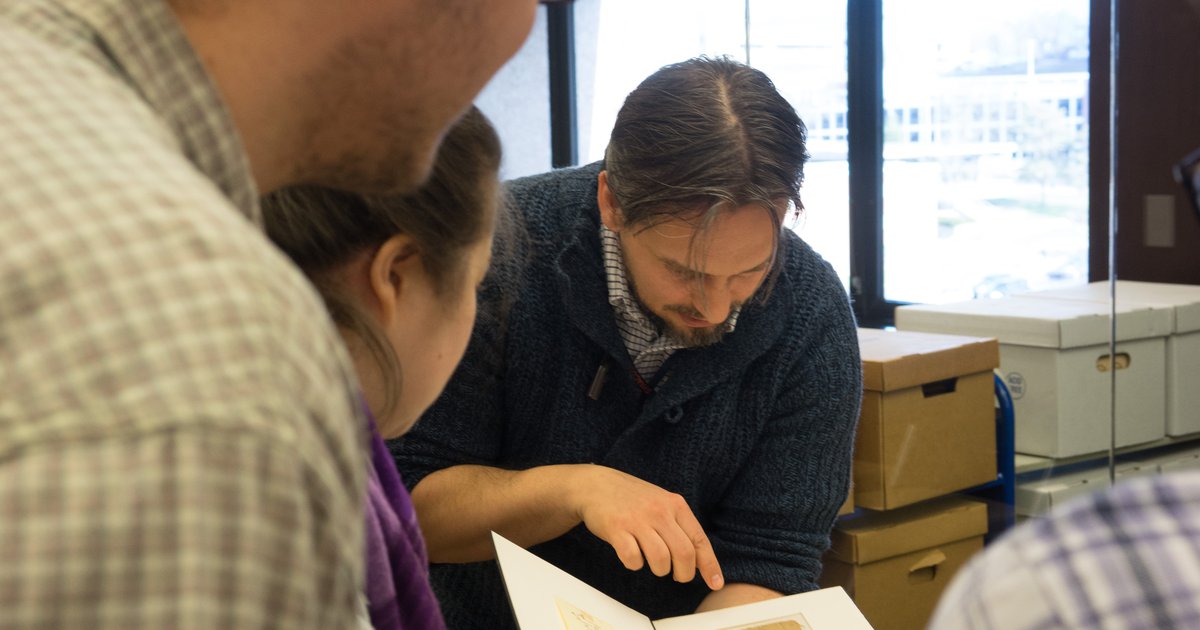 The Special Collections Research Center at Syracuse University Libraries (SCRC) is now accepting proposals for two faculty fellows who would like to provide students with a one-of-a-kind opportunity to handle, analyze, and interpret SCRC's primary source materials in their classes.
The SCRC Faculty Fellows program aims to support innovative curriculum development and foster new ideas about how to transform the role of special collections in university instruction. Each fellow will receive a $5,000 stipend, a hands-on introduction to the collections, and ongoing course support.
The original funding for the SCRC Faculty Fellows Program was made possible through the generosity of the Gladys Krieble Delmas Foundation, which promotes the advancement and perpetuation of humanistic inquiry and artistic creativity by encouraging excellence in scholarship and in the performing arts, and by supporting research libraries and other institutions that transmit our cultural heritage.
Deadline for Applications: March 20, 2019