A season of cheer with Bob Hupp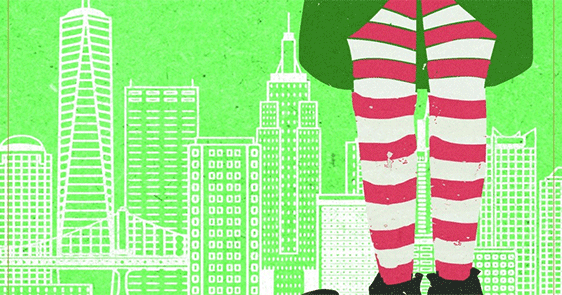 Join Syracuse Stage Artistic Director Bob Hupp on Wednesday, November 14 at 5 p.m. in the Peter Graham Scholarly Commons in Bird Library to hear about the exciting Syracuse Stage 2018/19 season of amazing plays and musicals including Elf the Musical — "the best way to spread holiday cheer."
Please join us for a reception following Bob's presentation celebrating the upcoming season of cheer as we give thanks for the vital role you play in the lives and success of our students.
This unique lecture and reception is co-produced by the College of Visual and Performing Arts and sponsored by the Syracuse University Libraries.
For additional information or if you need an accommodation to be able to fully participate in this event, please contact Bianca Caiella Breed at bcaiella@syr.edu by Monday, November 12.
Elf the Musical runs from November 23, 2018 to January 6, 2019 at Syracuse Stage. For more information or to purchase tickets visit syracusestage.org or call the Box Office at 315.443.3275.