Additional Resources for Review, Fall 2017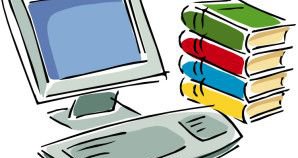 Syracuse University Libraries welcomes feedback about the following resources for which we currently have trial access. Faculty, staff, and student feedback is an important part of our evaluation process and we welcome your comments, particularly about how a specific resource would support your research and/or the curriculum of your school or college. Send feedback to the collections team at colls@syr.edu. Please be aware that we are exploring these resources for future consideration, and there is no guarantee that we will be able to subscribe, especially within a specific timeframe.
Bloomsbury Food Library offers access to a broad and expanding range of encyclopedias, references works, e-books, images, and more. (Available through 11/29/17)
Gallup Analytics allows users to analyze, visualize, and export data from Gallup's U.S. Daily tracking, World Poll and Social surveys. (Available through 11/18/17)
IBISWorld Procurement Research provides reports on suppliers, pricing, and negotiation for products and services, using Porter's Five Forces and including a SWOT analysis in each report. Access is available on the existing IBISWorld platform. (Available through 11/09/17)
IMF eLibrary includes periodicals, books, working papers, studies, data, and statistical tools related to macroeconomics, globalization, development, trade and aid, technical assistance, demographics, emerging markets, policy advice, and poverty reduction. (Available through 11/18/17)
Marketline Advantage Tenders & Contracts is a module covering procurement and business intelligence database that has been temporarily activated within MarketLine Advantage. To access, selected databases and scroll down to Tenders & Contracts. (Available through 10/25/17)
Please note: Limited on-campus access to these resources are provided by the vendors for the purpose of evaluating their usefulness and potential value to the SU community. Please see the SU Libraries policy on access to licensed resources.