AIAS/ARR Fall 2017 Book Club event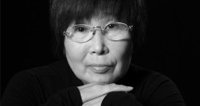 The American Institute of Architecture Students (AIAS) and the Architecture Reading Room present their fall book club event on Sunday, October 22 at 6 p.m. in the Slocum Hall Auditorium. It will feature the screening of two short films: "After Hiroshima Mon Amour" by Silvia Kolbowski and "Let Me Count the Ways" by Leslie Thornton. An informal discussion will follow the screening.
These films are being shown as part of "That Day Now", a special series of events at Syracuse University revolving around the visit of Ms. Keiko Ogura, a survivor of the Hiroshima atomic bomb blast, storyteller, and peace advocate. This will also be the first opportunity on campus to see and hear Ms. Ogura.
Light refreshments will be served. For more information, contact Barbara Opar at baopar@syr.edu.