Andrew Ridgeway Recipient of 2022 Mary Hatch Marshall Essay Award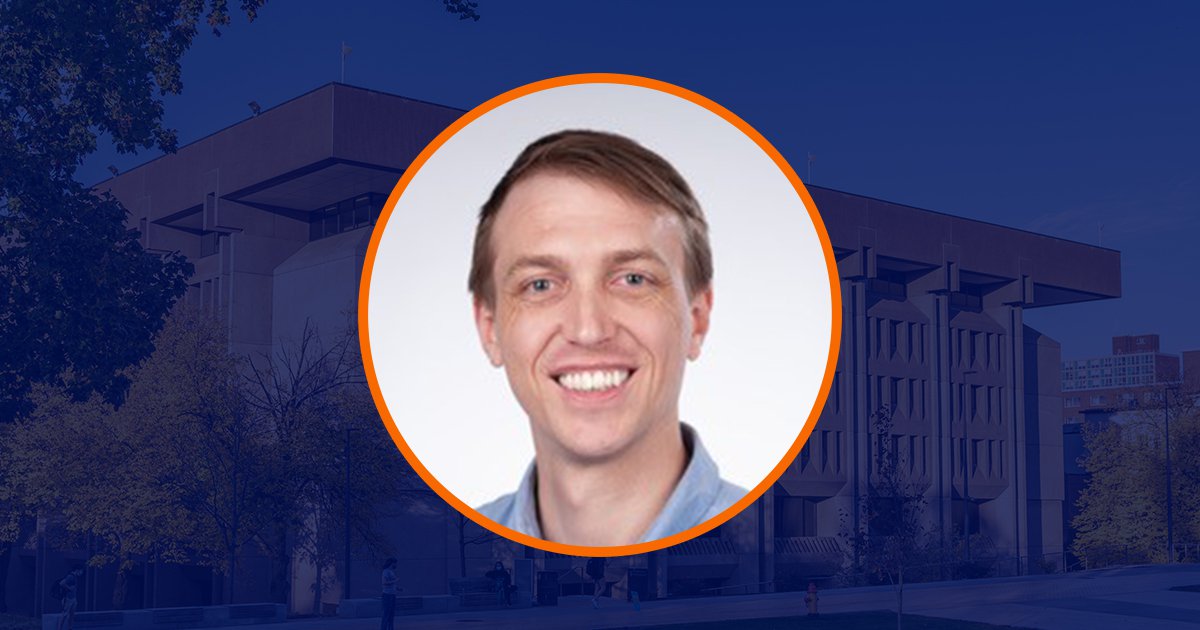 Andrew Ridgeway, a third-year PhD student in the composition and cultural rhetoric program from the Department of Writing Studies, Rhetoric, and Composition in the College of Arts and Sciences (A&S), was selected as the 2022 winner of the prestigious Mary Hatch Marshall Essay Award for his piece titled "Conspiracy Theories, Jouissance, and the Aristotelian Enthymeme." A&S and the Syracuse University Library Associates will host a virtual award event and author reading on May 4, 2022, at noon. Anyone interested in attending can register by emailing libevent@syr.edu by May 2.
Ridgeway, this year's recipient, will receive a $1000 prize. His work examines misinformation and the rhetoric of the far-right through the lens of affect theory and Lacanian psychoanalysis. He is the graduate research assistant for the College of Arts and Sciences' Engaged Humanities Network and the co-founder and head coach of the North Side Speech and Debate Team, a public speaking program for high school students in the Syracuse City School District.
His essay was chosen from those submitted by A&S graduate students currently enrolled in African American studies; English; art and music histories; languages, literatures and linguistics; philosophy; religion; writing studies, rhetoric, and composition; and women's and gender studies.
Professor Mary Hatch Marshall was a founding member of the Library Associates and holds a distinguished place in the College's history. In 1952, she became the Jesse Truesdell Peck Professor of English Literature —the first woman appointed a full professor in the College— after having joined the faculty four years earlier. Library Associates established the annual Mary Hatch Marshall Award to honor and help perpetuate her scholarly standards and the generous spirit that characterized her inspirational teaching career, which lasted through her retirement in 1993. Members of Library Associates, Marshall's friends and family, the Gladys Krieble Delmas Foundation and the Central New York Community Foundation all contributed to the endowment, established in 2004, that funds the award.
Library Associates are a group of dedicated SU Libraries supporters who help to raise funds and accessibility for the Libraries' special collections, rare books, and manuscripts through opportunities like the Faculty Fellows program. Those wishing to join the Library Associates or make a gift to the Mary Hatch Marshall Award Endowment can contact Ron Thiele, assistant dean for advancement for the Libraries, at rlthiele@syr.edu or 315.560.9419.