Announcing New Acquisitions at the Special Collections Research Center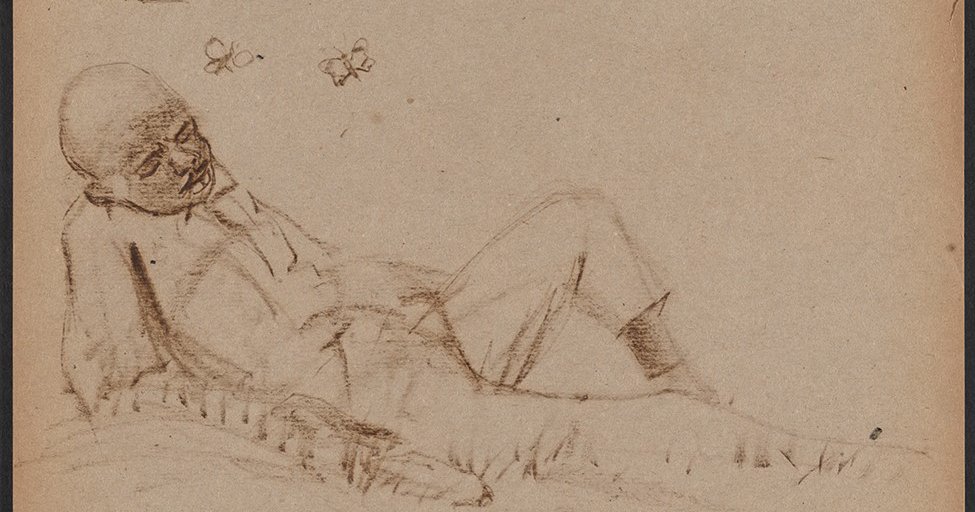 Syracuse University Libraries' Special Collections Research Center (SCRC) announces the following recent and notable acquisitions to its collections. SCRC is a vibrant research and learning environment for students, staff, faculty and the local and global communities. When adding new collection material to its' world-renowned holdings, the SCRC acquisitions team applies a reparative framework where all potential new acquisitions are assessed individually with a strategic priority to collect, preserve and provide access to materials from historically underrepresented groups. SCRC staff consider purchases and donations in terms of relevance for undergraduate, graduate and faculty research; the University's colleges and curriculums; and how new acquisitions will fill gaps in representation within SCRC's varied collection areas. Our most recent acquisitions include:
African Market Literature Collection, [circa 1950s - 1970s], (16.65 linear ft.)
Purchased with Library Associates Fund
The African Market Literature Collection gathers seventy-seven Nigerian and Ghanian market literature publications produced from the late 1950s, just before independence, through the early 1970s and the earliest years of the new African states. The collection includes work from Nigeria's first female novelist; the first recorded piece of erotica published on the African continent by a native African; Nigeria's (and possibly Africa's) first detective novel; and early published works from notable writers such as Chinua Achebe and others. Though works from Lagos, Ibadan and elsewhere are represented, the largest consolidation of publications originates from the Onitsha Market in Nigeria, one of the largest in west Africa, where working people – taxicab drivers, waiters, and day laborers – wrote and published their own works of fiction, poetry and instructional pamphlets. Found in the collection are tales of life in the big city, love and loss, industry and riches, representing lively and unique voices at a crucial historical moment on the African continent.
Georgette de Montenay, Emblematum christianorum centuria (Zurich: Christoph Froschauer, 1584).
Purchased with Special Collections Research Center Collection Fund
The Syracuse community can now study the first emblem book written by a woman. Georgette de Montenay (1540—ca. 1581), a Protestant (married to a Catholic), a poet and a lady-in-waiting to the Queen of Navarre, composed one hundred religious emblems and worked closely with the engraver Pierre Woeiriot to illustrate them. She dedicated the work to the Queen of Navarre, who is shown building a temple in the first emblem with a motto "Every wise woman buildeth her house." First published in French in 1567, the book was shortly withdrawn from printing due to political concerns. Nevertheless, in the next decades it appeared in numerous editions in all the major European languages and became one of the most popular early modern French emblem books. The volume showcases several important histories, including of women writers, printing and publishing, plague, Reformation and the French Wars of Religion.
Gianfranco Zaccai Papers (5 linear ft.)
Gift of Gianfranco Zaccai
An industrial designer and architect, Gianfranco Zaccai ('70 H'09) is the co-founder of Continuum (now EPAM Continuum), a global innovation-by-design consultancy. Zaccai and Continuum's work have led to original designs ranging from recognizable everyday objects, such as the Proctor & Gamble Swiffer and the Reebok Pump, to lifechanging healthcare innovations, such as the Omnipod Insulin Delivery System. Zaccai is former chair of the Design Management Institute and past president of the Aspen Design Conference. He holds degrees in industrial design from Syracuse University and architecture from the Boston Architectural College and recently provided funding for SU's Intelligence ++ program, an interdisciplinary course partnership between the Taishoff Center for Inclusive Higher Education (InclusiveU), the College of Visual and Performing Arts (VPA) School of Design and Syracuse University Libraries. The Gianfranco Zaccai Papers include catalogs, design sketches, photographs, correspondence, audiocassettes, compact discs and Zaccai's portfolio from his time as an industrial design student at Syracuse University.
Masood Ali-Wilbert Warren Papers (16.65 linear ft.)
Purchased with Adah C. Blackman Fund
Masood Ali-Wilbert Warren was a Black American painter, sculptor and Korean war Army veteran. He was known primarily for his many bronze busts of high-profile entertainers, celebrities and politicians. Spanning the years of 1935-1986, the collection contains correspondence (over fifty letters and seventy photographs relating to his career), original artwork (sketches and watercolors), and photographs of finished artworks as well as Warren working. He worked as a sculptor while in the army, and many of the photographs in this collection show him during this period. His work was shown at the National Academy of Design, the American Watercolor Society and the National Arts Club, and he held degrees from the Art Students' League, New York University and Temple University. Of particular note are the hundreds of sketches as a result of Masood's practice spanning decades of documenting residents of New York City, largely in Harlem. Masood depicted figures who appear to be mostly Black Americans, moving through everyday life in the city— walking, sleeping on subway cars, sitting on park benches, smoking, playing instruments and candidly posing on sidewalks. Selections from Masood's sketches will be on display in the Spring of 2023 for SCRC's upcoming exhibition, A Love Supreme.
The Birth of a New Age, by Martin Luther King Jr., Cleveland: Stephens' Recording Service, Memo Records, 1956.
Gift of Carol DiSalvo and Jim Meade
With the Montgomery bus boycotts ongoing and the arrest of Rosa Parks still months away, a 27-year-old Martin Luther King Jr. declared the bus protests, "just one aspect of a worldwide revolt of oppressed peoples." King's 1956 speech, The Birth of a New Age, was addressed to the National Negro Funeral Directors Association in Cleveland, Ohio and moved one crowd member, an engineer who pressed vinyl records as a hobby, to record the speech. Carlton M. Stephens would later seek and receive King's permission to produce and sell a small run of the records, with proceeds going to the Montgomery Improvement Association. Documentation from the Howard Gotlieb Archival Research Center at Boston University suggests that Stephens recruited Sterling Hykes, a Cleveland-based Black artist to design the jacket as well as his wife Carriebelle J. Cook – a local librarian, who would later co-chair Cleveland's United Freedom Movement – to write a biography of King for the jacket copy. Pressed in a small run, the Syracuse University Libraries Special Collections Research Center's copy of this record is currently the only documented institutional holding.