LaunchPad Accepting Applications for 2023 Hult and ACC InVenture Competitions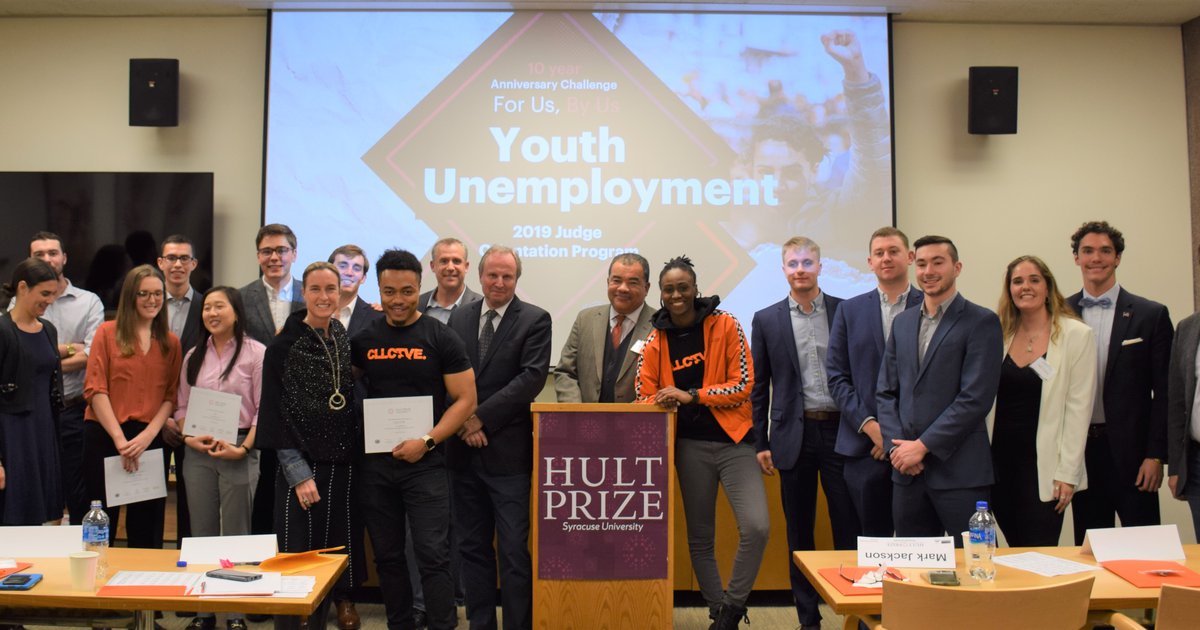 Syracuse University Libraries' Blackstone LaunchPad is currently accepting applications from Syracuse University students for the Hult Prize Regional competition and the ACC InVenture Prize Competition. Applications for both competitions are due by February 1, 2023.
Hult Prize Competition
The Hult Prize is a prestigious global business competition that challenges students to present products, services, technologies and other solutions to societal problems. This year's challenge is "Redesigning Fashion." All Syracuse University students are invited to pitch their idea on launching an innovative social venture in the clothing and fashion industry to make it more sustainable. Competitors will be asked to align their business pitch with one or more of the United Nations Sustainable Development Goals, choose an area of impact in the fashion industry's value chain, form a team of 3-5 people (with no more than 1 team member from another university) and propose a solution with a measurable positive impact on people and the planet. Competition participants will give a five-minute pitch of their idea followed by questions from the panel of expert and innovative business professional judges at the University's competition, being held the afternoon of Friday, February 17, 2023.
Winners of the campus competition will advance to a regional competition for a chance to compete with international student teams for an opportunity to work with world class mentors and pitch at the United Nations for $1 million in investment. Past Syracuse winners have gone on to compete in Toronto, Boston, and San Francisco.
ACC InVenture Prize Competition
The Atlantic Coast Conference (ACC) InVenture Prize is a live televised student start-up pitch competition open to teams from the 15 colleges and universities in the Atlantic Coast Conference (ACC) Academic Consortium. The ACC InVenture finals feature a $30,000 prize package and is open to undergraduate students or students who have received their undergraduate degree within the past year and who are the original creators, inventors or owners of the intellectual property underlying their invention.
Syracuse University student startup teams can submit an online application of a venture idea to participate in the SU campus qualifier, which will be held in Bird Library on February 10, 2023 from 2 to 5 p.m. Up to ten teams will be selected to participate in the SU campus qualifier. The winner will receive an all-expense paid trip to participate in the PBS-televised event held at Florida State University on March 29-30, 2023. They will also be invited to apply for LaunchPad Innovation Fund grants available through a gift to SU Libraries.
For more information on either competition, e-mail LaunchPad@syr.edu.