Black Arts Movement Pop-Up Exhibit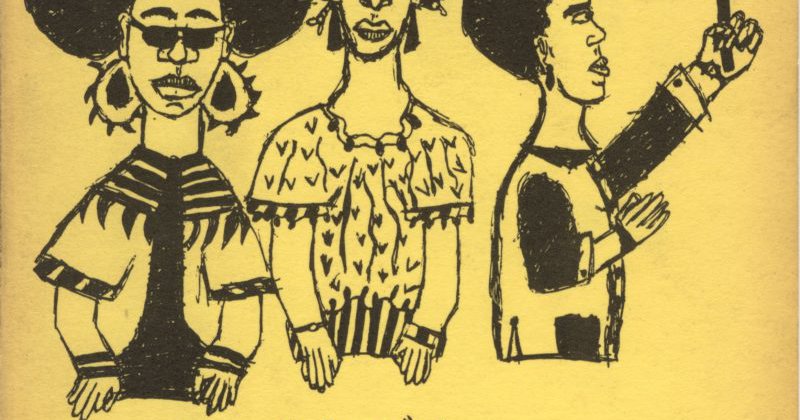 Syracuse University Libraries' Special Collections Research Center (SCRC) is hosting a special pop-up exhibit on the 6th floor of Bird Library on Wednesday, February 19, 2020 from 5:15 pm to 6:15 pm on the Black Arts Movement. It was designed to complement the Humanities Center's Syracuse Symposium-sponsored lecture, "Black Music and Black Power in the Era of #BlackLivesMatter" by Dr. Mark Lomax, also being held in Bird Library on February 19 from 6:30 to 7:30 pm in the Peter Graham Room.
SCRC staff will have rare and archival materials related to the Black Arts Movement (BAM) available for viewing and listening during the pop-up exhibition in the Spector Room (Room 608) and Hillyer Room (Room 606).
The Special Collections Research Center is home to rare materials on Activism, Social Reform, and Radicalism in the Arts. The Black Arts Movement (BAM), an African American led arts movement, occurred approximately between 1965 and 1975. This renaissance of Black Pride illuminated Black Life amidst and in reaction to the vast cultural, political, and social upheaval of the times through poetry and small press publications, plays, illustrations, artwork, and more. Works related to a vibrant nucleus of poets, thinkers, dramatists, and artists—such as Imamu Amiri Baraka, Sonia Sanchez, Emory Douglas, Ntozake Shange, Dudley Randall, Nikki Giovanni, Askia M. Touré, Haki R. Madhubuti—are held in the collections of SCRC.
If you need an accommodation in order to fully participate in this event, please contact scrc@syr.edu by Feb. 12.