Book Talk on Indigenous Values Featuring Philip Arnold and Sandy Bigtree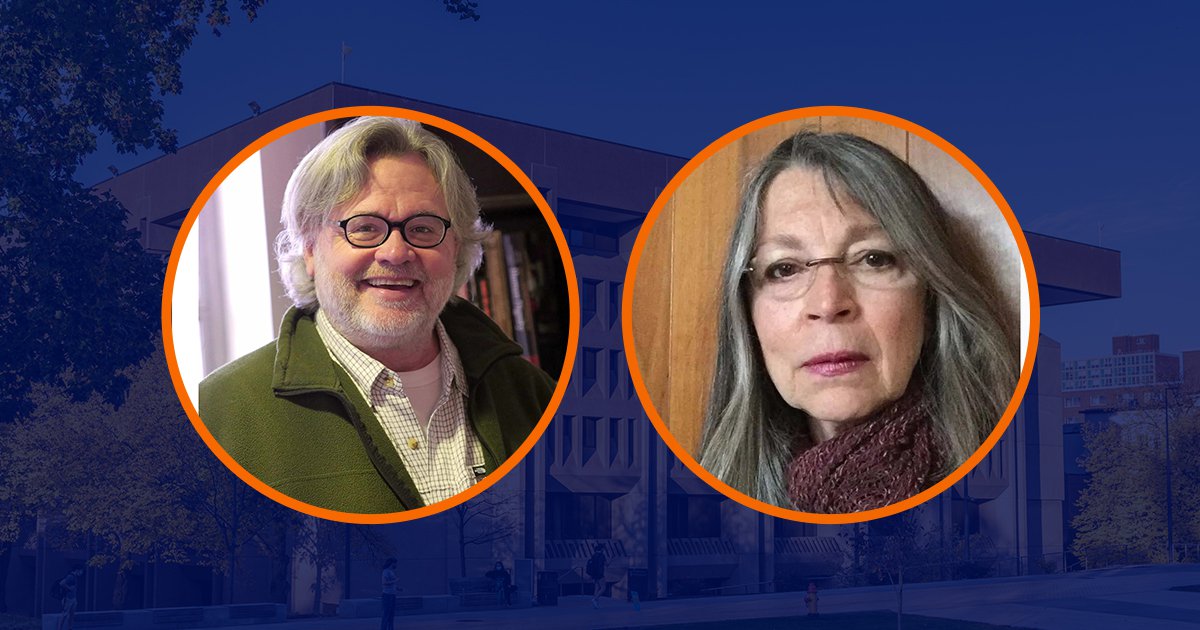 Join Philip Arnold, Associate Professor of the Department of Religion in The College of Arts and Sciences, and Sandy Bigtree, a founding board member of the Indigenous Values Initiative, for a discussion of Arnold's new book, "The Urgency of Indigenous Values," on October 3, 2023 at 4:30 p.m. in Bird Library Peter Graham Scholarly Commons, Room 114. The book, published by Syracuse University Press, explores the urgent need to understand Indigenous values, support Indigenous Peoples, and to offer a way toward humanity's survival in the face of ecological and environmental catastrophe. Arnold's method is based on the Two Row Wampum, as well as Arnold's 40-year relationship with the Haudenosaunee.
Arnold and Bigtree will examine this method and his findings in a presentation with discussion to follow. Copies of "The Urgency of Indigenous Values" will be available for sale following the conversation.
Philip P. Arnold is associate professor of religion at Syracuse University and the founding director of the Skä·noñh—Great Law of Peace Center, where the Haudenosaunee "Great Binding Peace" was founded at Onondaga Lake. He is president of Indigenous Values Initiative, a collaborative non-profit organization that educates non-native people.
Sandy Bigtree, Bear Clan, is a citizen of the Mohawk Nation at Akwesasne. She is a founding board member of the Indigenous Values Initiative, (501C3) which fosters collaborative educational work between the academic community and the Haudenosaunee to promote the message of peace that was brought to Onondaga Lake thousands of years ago. It is this message that continues to influence American Democracy, the Women's Rights Movement, and the Environmental Justice Movement. She helped organize the: "Roots of Peacemaking" educational festivals in 2006 and 2007; the "Doctrine of Discovery Conference" in 2014; and co-edited the Neighbors of the Onondaga Nation (NOON) educational booklet. She was an original Planning Committee member of Skä•noñh: the Great Law of Peace Center and currently sits on the Educational Collaborative committee.
About Syracuse University Press:
Syracuse University Press, part of Syracuse University Libraries, was established in 1943 and has published groundbreaking works such as Pulitzer Prize–winning composer Ernst Bacon's Words on Music, Jay Dolmage's Disability Rhetoric, Siao-Yu's Mao Tse-tung and I Were Beggars, and Barry Chevannes's Rastafari: Roots and Ideology.
In its eighth decade of academic publishing, SU Press continues to be committed to serving New York State—as well as the region, nation, and globe—by publishing vital scholarship, sharing ideas, and giving voice to important stories that may not have otherwise been told.