Celebration of National Libraries Week 2021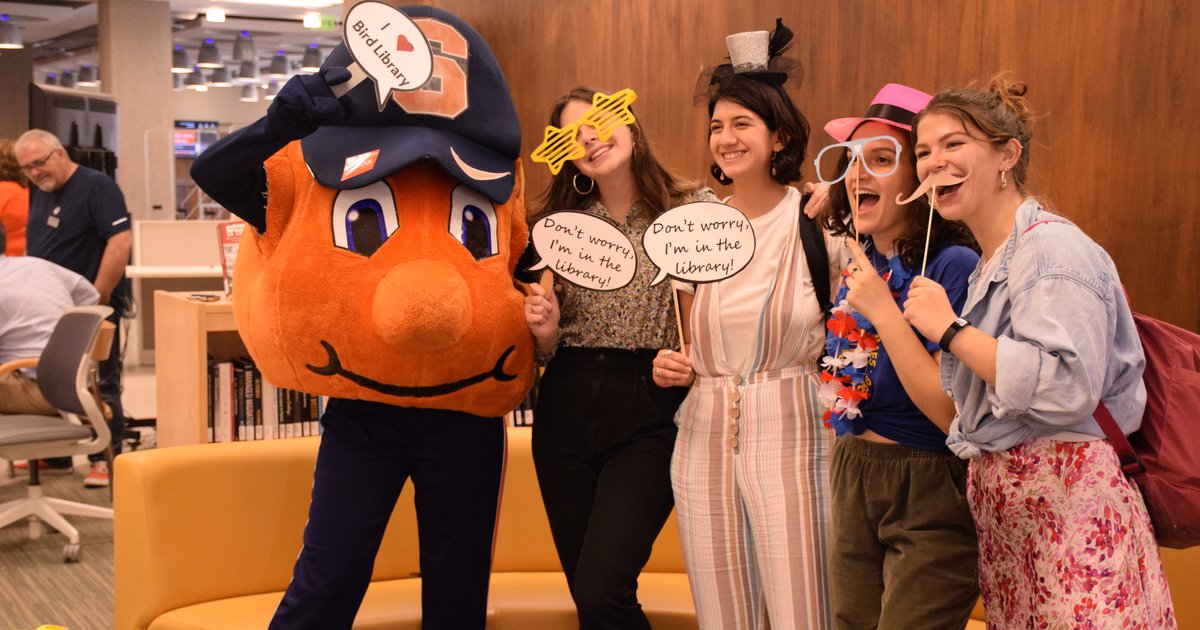 The Syracuse University Libraries will celebrate National Libraries Week April 4 – 10, 2021. This year's theme is "Welcome to Your Library," and it promotes the idea that libraries extend far beyond the walls of a building. During the pandemic, libraries have been going above and beyond to adapt to our changing world by expanding resources and continuing to meet the needs of our diverse user communities. Whether you are using the Libraries in person or virtually, libraries offer users the opportunity to become your best self through access to information, resources, technology, multimedia content, and educational programs.
During National Libraries Week, Syracuse University Libraries encourages users to share via social media what they love about the Libraries using #MyLibraryIs for a chance to win a national contest with a $100 Visa gift card prize. Syracuse University Libraries invite users with a valid Syracuse University or SUNY-ESF ID card to stop by service desk for a free Libraries pen, highlighter, or mini notebook.  Other events planned for the week include:
Tuesday, April 6 is National Library Workers Day, a day for library staff, users, administrators, and friends to recognize the valuable contributions made by all library workers.
Wednesday, April 7 the Libraries will host its first virtual Living Library event from 12 noon to 5 p.m.
Thursday, April 8 the Libraries will host an Information Literacy Event at 12 noon.
Friday, April 9 the Blackstone LaunchPad at Syracuse University Libraries will be virtually hosting the Regional Hult Prize Summit.