Directing "Next to Normal" with Bob Hupp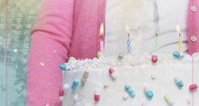 Join Syracuse Stage Artistic Director Bob Hupp on Tuesday, January 30 at 5 p.m. in the Peter Graham Scholarly Commons in Bird Library to explore how he's directing the current production of the acclaimed Pulitzer Prize- and Tony Award-winning musical drama "Next to Normal."
At the center of this musical is a family at once familiar and recognizable, but also coping with its own particular dysfunction. Intimately told, Next to Normal "is a hard-hitting drama with amazing rock music," says Hupp. Often funny and always poignant, it's a work of grace and power that goes right to the human heart. The New York Times calls Next to Normal a "brave, breathtaking musical…."
This unique lecture and reception, which is open to the public, is co-produced by the College of Visual and Performing Arts and sponsored by the Library Associates of the Syracuse University Libraries.
Prior to joining Syracuse Stage, Hupp was the producing artistic director of the Arkansas Repertory Theater in Little Rock for 16 seasons. From 1989-1999, he was artistic director of the acclaimed Jean Cocteau Repertory in New York. Hupp also served on the board of the Theatre Communications Group, a nonprofit theatrical organization in New York, and has served as a panelist and on-site evaluator for the National Endowment for the Arts. He graduated from Dickinson College and completed a two-year certificate program at the National Shakespeare Conservatory in New York.
If you need an accommodation in order to fully participate in this event, please contact Bianca Caiella Breed at bcaiella@syr.edu by January 23.
Next to Normal runs from January 24 to February 11, 2018 at Syracuse Stage. For more information or to purchase tickets, visit syracusestage.org or call the Box Office at 315.443.3275.