Documenting COVID-19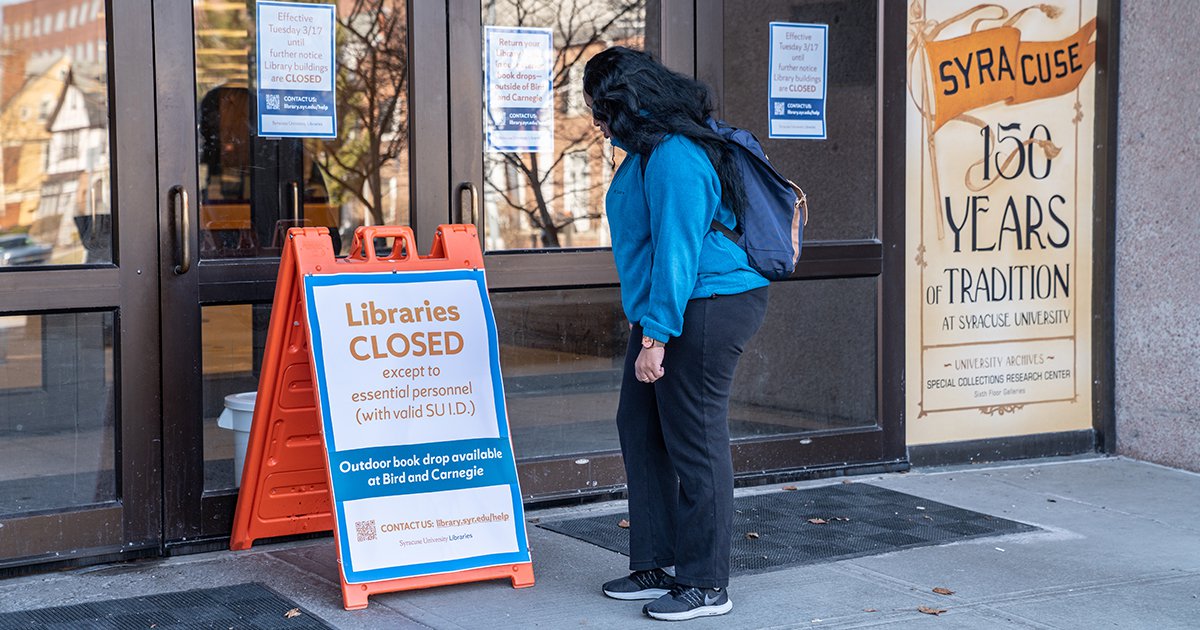 The University Archives in the Special Collections Research Center at Syracuse University Libraries is actively working to document the impact of the COVID-19 pandemic on Syracuse University. They are seeking to collect and preserve the personal responses of University students, faculty, and staff and are reaching out to the University community for contributions.
To learn more about the project and donate digital materials, the campus community is invited to visit the University Archives' COVID-19 project page. The University Archives is accepting journal and diary entries, emails, photographs, videos, audio recordings, social media posts, and other digital documentation. Materials should document remote learning and work, displacement from student housing, social distancing, self-quarantine, and/or the overall impact of the COVID-19 pandemic on donors.
Wondering how to document your own experience? Students could write or record themselves talking about their experiences with remote learning, including reflections from seniors sharing their feelings about finishing their studies during a pandemic. University staff could take photos of their workspaces at home and document how they transitioned to remote work. Faculty members could share their own challenges and triumphs in pivoting to teaching online. The University Archives is interested in collecting materials that document a variety of perspectives about the pandemic.
Digital content can be submitted via the University Archives' COVID-19 project page. Members of the University community interested in donating physical materials should contact Meg Mason, University Archivist, mamaso02@syr.edu.