"Dr. Sarah 'Sally' Short: Long on Life" Audio Documentary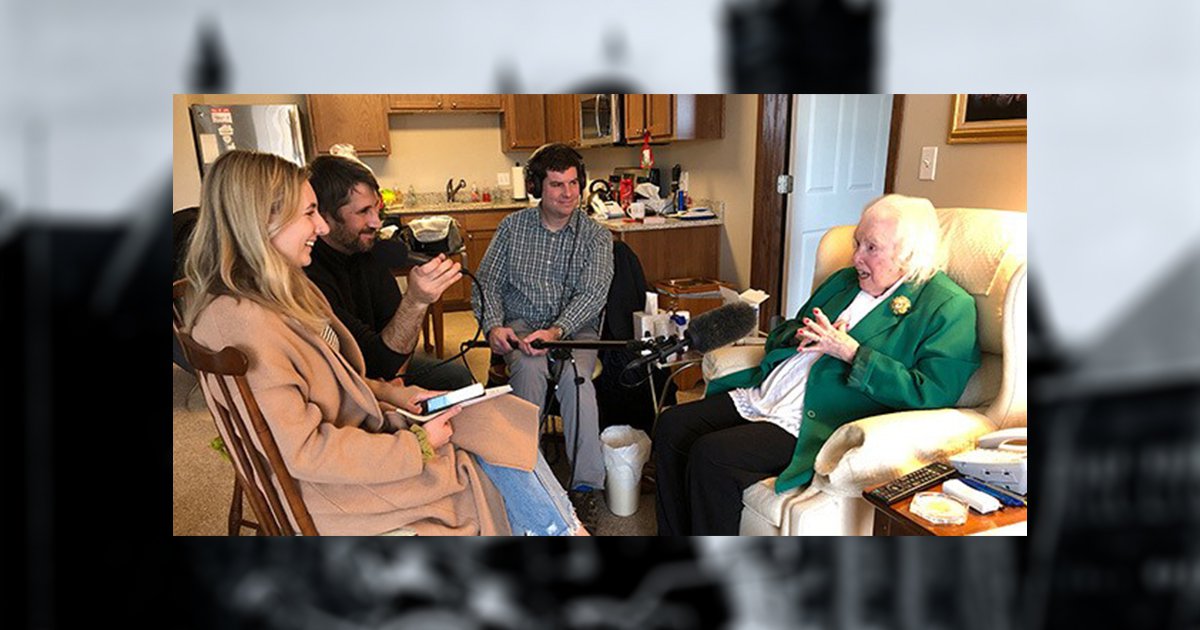 Syracuse University Libraries' Sound Beat: Access Audio and Falk College recently partnered to produce a vibrant audio documentary featuring Professor Emerita Dr. Sarah "Sally" Short, an academic trailblazer in nutrition and proud Orange alumna whose dedicated teaching career at Syracuse University spanned more than 50 years. The audio documentary was released for free access via the Sound Beat: Access Audio website at https://soundbeat.org/sound-beat-access-audio/dr-sally-short-long-on-life/.
Dr. Sally Short's eccentric teaching sparked student enthusiasm for the sciences and even grabbed the attention of The New York Times, when the paper highlighted her "outlandish" teaching methods in 1975 with a photo of Sally barefoot on a motorcycle she regularly rode to class. The audio documentary includes interviews with Sally, her family, former students, the Dean of Falk College, and David Falk, benefactor of Falk College.
"She was the ultimate teacher and role model for my teaching and counseling career," said Meredith Moses Maxwell '70, a former student. "Dr. Short was my favorite professor back in the late 1960s. Her classes were exciting, from being rewarded for correct answers with candy, to being greeted – often by name – walking across campus. I was in the famous class that was welcomed in Newhouse's basement auditorium by the unmistakable sounds, smells, and sight of a motorcycle entering and driving down the aisle by none other than Dr. Short. She captured our attention! A few weeks later, my older brother serving in Vietnam wrote and asked if I knew anything about this 'crazy' SU teacher. He'd seen a picture and article about the stunt in the Saigon Times. I was so proud to be her student."
The audio documentary was a collaboration between Falk College's Office of Advancement and the Libraries' Sound Beat: Access Audio teams. Sound Beat is a daily, 90-second radio show highlighting the holdings of the Belfer Audio Laboratory and Archive. Belfer is part of Syracuse University Libraries' Special Collections Research Center and is one of the largest sound archives in the United States. Each Sound Beat episode focuses on one particular recording from the Archive and provides a back story detailing its place in recording history. Sound Beat: Access Audio features long-form audio projects including audio books, interviews, narrated journals, and documentary-style storytelling that highlights the experiences of iconic Syracuse University community members. Sound Beat: Access Audio projects have included collaboration with students, faculty, staff, and administration from partners across the Syracuse University campus, including the School of Education, Falk College, the School of Information Studies, the College of Visual and Performing Arts, the S.I. Newhouse School of Public Communications, WAER, Syracuse University Press, and the Office of University Counsel. Inclusion and the student experience are at the forefront of Sound Beat: Access Audio's mission. Through an exciting partnership with the Lawrence B. Taishoff Center for Inclusive Higher Education's InclusiveU, students form an integral part of the Sound Beat: Access Audio team in all aspects of production, working with Libraries staff to develop their research, writing, and editing skills.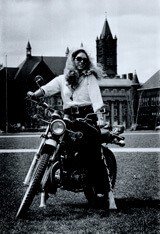 Dr. Sarah 'Sally' Short, circa 1975