Issues in Digital Scholarship Forum features Sarah Fuchs Sampson and Meina Yates-Richard
The fall 2017 Issues in Digital Scholarship Forum will feature Dr. Sarah Fuchs Sampson, assistant professor of Music History & Cultures, and Dr. Meina Yates-Richard, assistant professor of English. It will take place on Wednesday, November 15 from noon to 1:30 p.m. in the Peter Graham Scholarly Commons (Bird 114). Both speakers will discuss their current digital projects, followed by Q&A and discussion.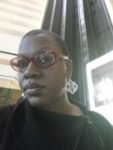 Meina Yates-Richard
Sponsored by the Syracuse University Libraries' Research and Scholarship department, the series explores how scholars in different fields engage digital technologies as the subject matter of their research, in their research methods, their collaborative work, and the systems through which their research is disseminated and preserved. The program explores the ways in which the library, the university, and its technology infrastructure can support these modes of scholarship and sustain their future.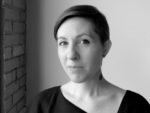 Sarah Fuchs Sampson