New resources added to Libraries' principal collections, Fall 2017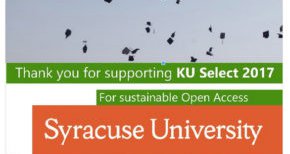 The Libraries' principal collections have many new additions this fall. They include:
ACS Reagent Chemicals includes specifications and procedures for reagents and standard-grade reference materials.
Allgemeines Künstlerlexikon (Artists of the World) provides access to biographical information about painters, sculptors, designers, photographers, architects, and more from many eras. Information about the artists' works, and bibliographies of related articles are included.
British Online Archives – African Blue Books, 1821 – 1953 is a database of primary source materials that include statistics on the 13 colonies across Africa from 1821-1953. The statistics are a way of describing how the British government performed in the business of governing colonial Africa.
British Online Archives – Annual Departmental Reports relating to Kenya, 1907-1964 is a database of primary source materials that include government reports of the colonial departments of Kenya when it was an East African Colony until Independence, 1907-1964. The collection offers a study on the structure of the colonial government and its changes over time.
Critical Collective is an initiative by art curator and critic Gayatri Sinha. Critical Collective works towards building knowledge in the arts in India. Since its inception in 2011, it has collaborated closely with institutions in India and abroad to create exhibitions and seminars on art.
New journal titles:
Now available online:
Principal collections have provided financial support for two inter-institutional open access projects:
For additional information on accessing these resources, please use the Ask Us! page or contact your subject librarian. To suggest a new resource to the Libraries, use the Suggest a Title form from the Collections page.