Libraries Adds New Resources, Winter 2020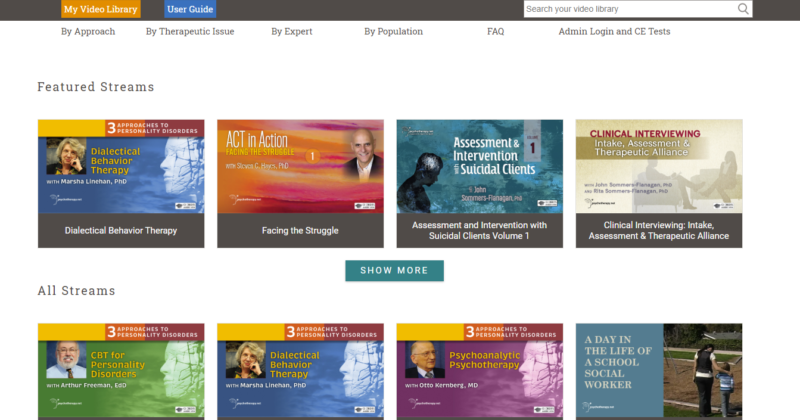 Syracuse University Libraries has added the following new databases to its collections, which can be accessed using your net ID and password via library.syr.edu.
ForeignAffairs.com – Articles and current news covering the political, historical, and economic impacts of American foreign policy and global affairs. Includes the full archive of Foreign Affairs Magazine 1922-present plus additional online-only content.
Psychotherapy.net – Streaming video related to social work, psychotherapy, and counseling. Content created by Psychotherapy.net. Videos include counseling sessions and demonstrations, interviews, and other content for training mental health professionals. Browsable by therapeutic approach, issue, expert, and population.
SciFindern – Articles, patents, and white papers describing chemicals. Includes information on structures, reactions, compounds, drug development, and manufacturing. Also includes PatentPak, MethodsNow Synthesis, and Retrosynthesis. Search by substances by name, CAS Registry Number, or use the editor to draw chemical structures, substructures, or reactions. Requires separate login. See SciFinder Research Guidefor more help.
Tectonica Architectural design and construction information, including details about specific architectural projects. Note this resource is only accessible on-campus.
Late Qing and Republican-Era Chinese Newspapers  Newspapers from over twenty cities in China published between 1912 and 1949. This resource is the first of six open access global newspaper collections in the East View Global Press Archive. The Syracuse University Libraries provided monetary support for the open access series through a collaborative alliance of the Center for Research Libraries and East View.
New eBook & Journal Packages
Online Reference
Journals
For more information on collection development or to make suggestions, contact Anne Rauh, interim head of Collections and Research Services, at aerauh@syr.edu.