SU Press Exhibit Featuring Association of University Press' Book, Jacket and Journal Show Winners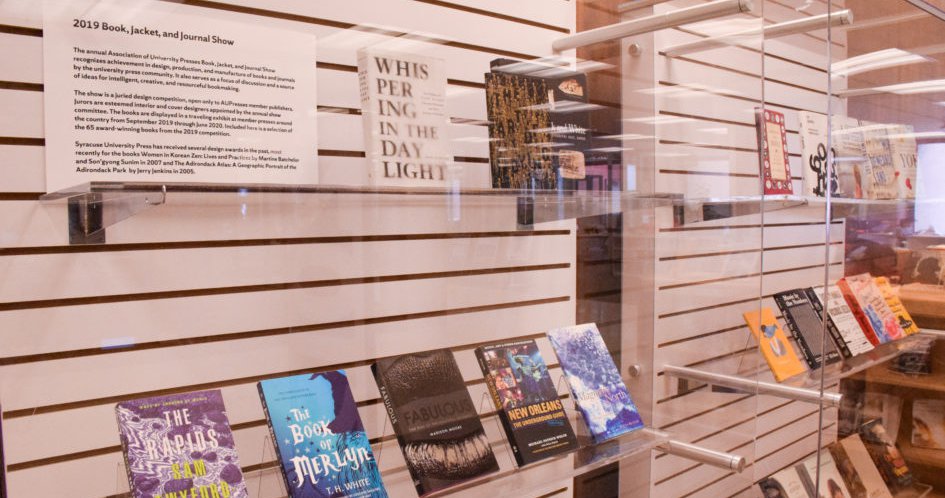 Syracuse University Libraries' SU Press is featuring an exhibit on the first floor of Bird Library from January 21 – 30, 2020 with Association of University Press' Book, Jacket and Journal 2019 award winners. The annual Association of University Press' Book, Jacket, and Journal Show recognizes achievement in design, production, and manufacture of books and journals by the university press community. It also serves as a focus of discussion and a source of ideas for intelligent, creative, and resourceful bookmaking. The show is a juried design competition, open only to Association of University Presses member publishers, of which SU Press is a member. Award-winning books are displayed in a traveling exhibit at member presses around the country.
SU Press has received several design awards in the past, most recently for the books Women in Korean Zen: Lives and Practices by Martine Batchelor and Son'gyong Sunim in 2007 and The Adirondack Atlas: A Geographic Portrait of the Adirondack Park by Jerry Jenkins in 2005.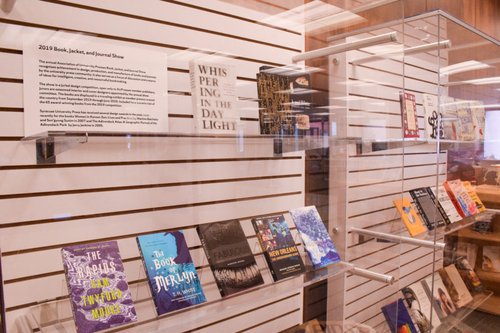 2019 Book, Jacket and Journal Show
About SU Press:
SU Press is the academic publishing unit of Syracuse University Libraries and is committed to serving New York State—as well as the region, nation, and globe—by publishing vital scholarship, sharing ideas, and giving voice to important stories that may not have otherwise been told. The Press has been serving the community for 75 years.