Libraries and Residence Hall Association Collaborate on Orange Quest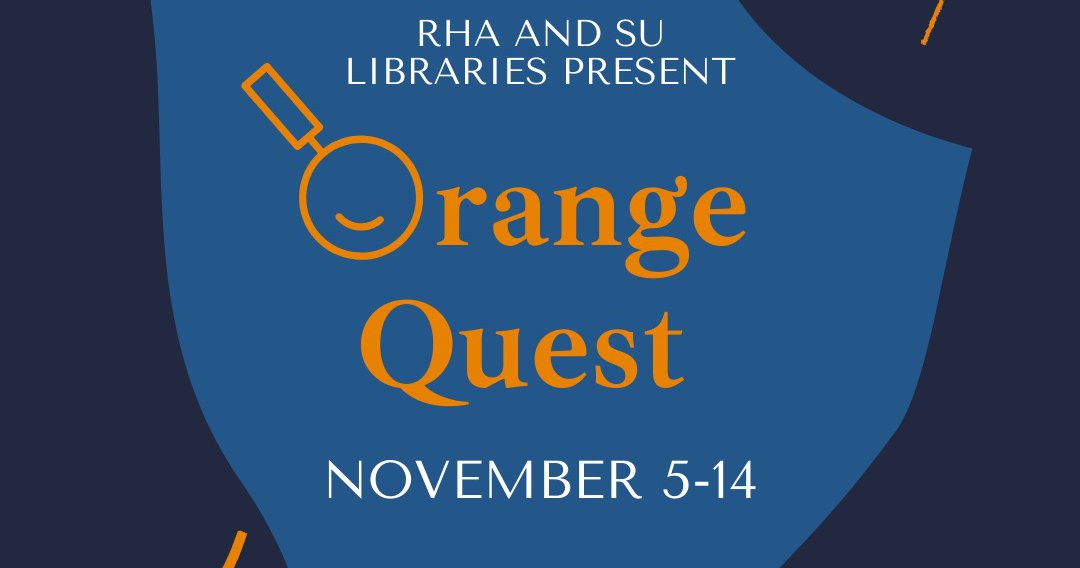 Syracuse University Libraries and the Residence Hall Association (RHA) are collaborating on an interactive virtual treasure hunt, called Orange Quest, for students living on-campus at Syracuse University. Orange Quest will kickoff on November 5 and run through Saturday, November 14 at midnight. Registration is required, preferably by November 4, but anytime during the Quest.
Orange Quest is a fun, interactive game that will test students' knowledge of Syracuse University history, campus landmarks, and research prowess at SU Libraries. Students are encouraged to team up with two or three friends and compete against other student teams for the quest. Winners can receive a pizza party for their team (maximum number of people on a team is four) or an RHA t-shirt. Game rules will be released to participants at the live launch on November 5. A recording will be sent to those unable to attend the live launch.  Participants need access to computer or smart-phone technology and, for some questions, may need to travel to public areas limited to main campus. Physical distancing and mask-wearing is required at all times.
Questions can be sent to orangequest@syr.edu.