Libraries Celebrates Veterans Day November 8 – 14, 2023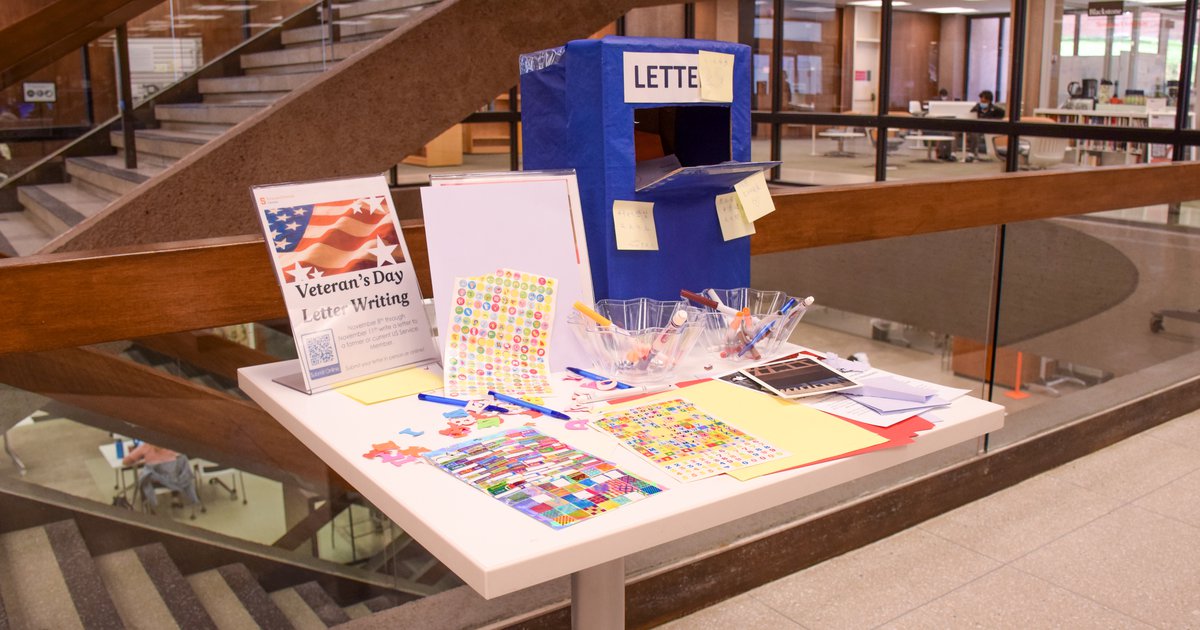 Syracuse University Libraries is celebrating Veterans Day and honoring our student veterans from November 8 through 14th, 2023 with the following in the Miron Learning Commons (1st floor) of Bird Library:
A book display highlighting several books by or about Syracuse University alumni veterans, including: Invisible No More: A historical novel, a new novel about student athlete and veteran Wilmeth Sidat-Singh '39 written by Scott Pitoniak '77 and Rick Burton '80; Shooter: Combat from Behind the Camera and A Photojournalist's Field Guide, two books by Stacy Pearsall '80; and Through The Glass Ceiling to the Stars by Retired COL. Eileen M. Collins USAF '78 H'01 with Jonathan H. Ward.
In collaboration with members of the Student Veteran Organization (SVO), a display of several posters that student veterans created in which they share photos and reflections about their lived experiences and identities as veterans, students, and members of the Syracuse University community.
As in years' past, there will be a letter writing station where Libraries' users are encouraged to send a letter, card or drawing to veterans and active-duty military service members. The Libraries will coordinate distribution of the letters with Operation Gratitude.
In addition to the aforementioned activities on the first floor, Syracuse University Libraries' Special Collections Research Center in collaboration with the Department of Digital Stewardship launched a digital exhibition this month titled "Our Doors Opened Wide: Syracuse University and the GI Bill, 1945-1950," which details the history of Syracuse University's commitment to serving veterans, dating back to the Servicemen's Readjustment Act of 1944.