Marianna Smith's "Percy the Pesky Squirrel"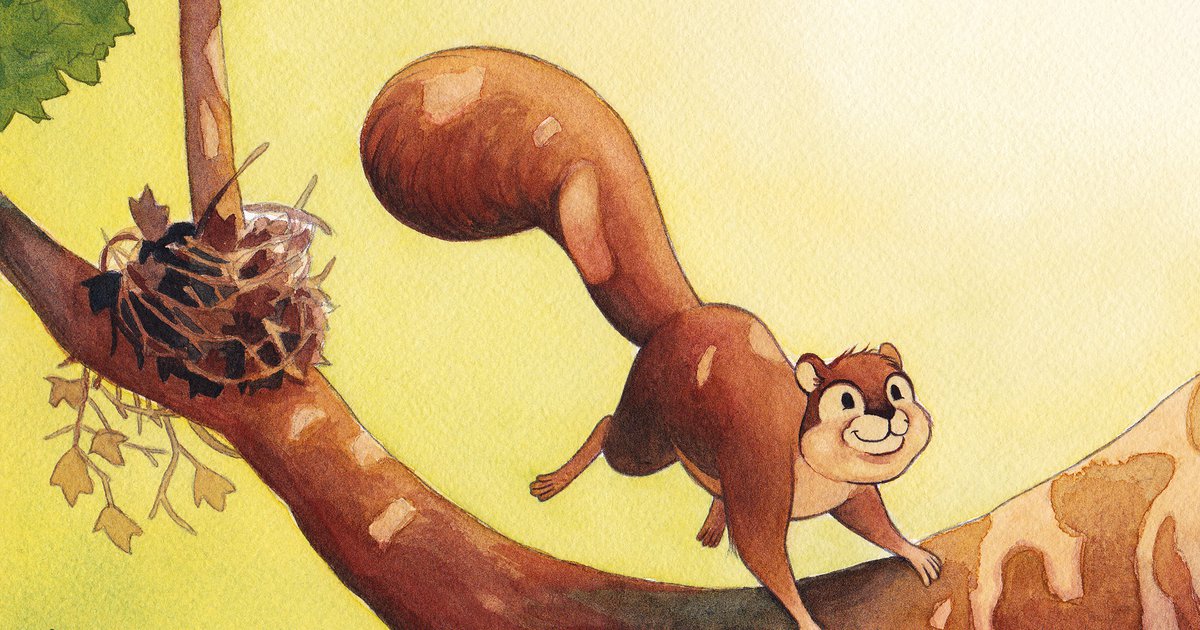 The new Biblio Gallery exhibit on the 4th floor of Bird Library features Marianna Smith's "Percy the Pesky Squirrel," on display from November 7, 2023 through January 10, 2024.
Marianna Smith is a first-year graduate student in Illustration at Syracuse University's College of Visual and Performing Arts, with a BFA in Communication Arts from Virginia Commonwealth University. Smith has a background in children's book illustration and art education, having illustrated two books for self-published authors and taught art classes to students ranging from elementary through college level.
This series is from Smith's second picture book collaboration with self-published author Peggy Nicholls. The book Percy the Pesky Squirrel follows a squirrel named Percy and his antics stealing food from a bird feeder. While Smith created sixteen watercolor illustrations for Nicholls' book, the presented series consists of eight printed reproductions highlighting key moments from the story.
Percy the Pesky Squirrel is currently being edited. Follow Marianna Smith on Instagram @mariannasmithart to see process images from Percy the Pesky Squirrel and updates on the book's future publication.
For more information about the Biblio Gallery, contact S. Ann Skiold, MFA, MLIS, Visual Arts and Language Librarian at Syracuse University Libraries or apply to submit an exhibit via Biblio Gallery exhibition form.