Libraries Welcome Two New Librarians: Amanda DuBose and Dylan Mohr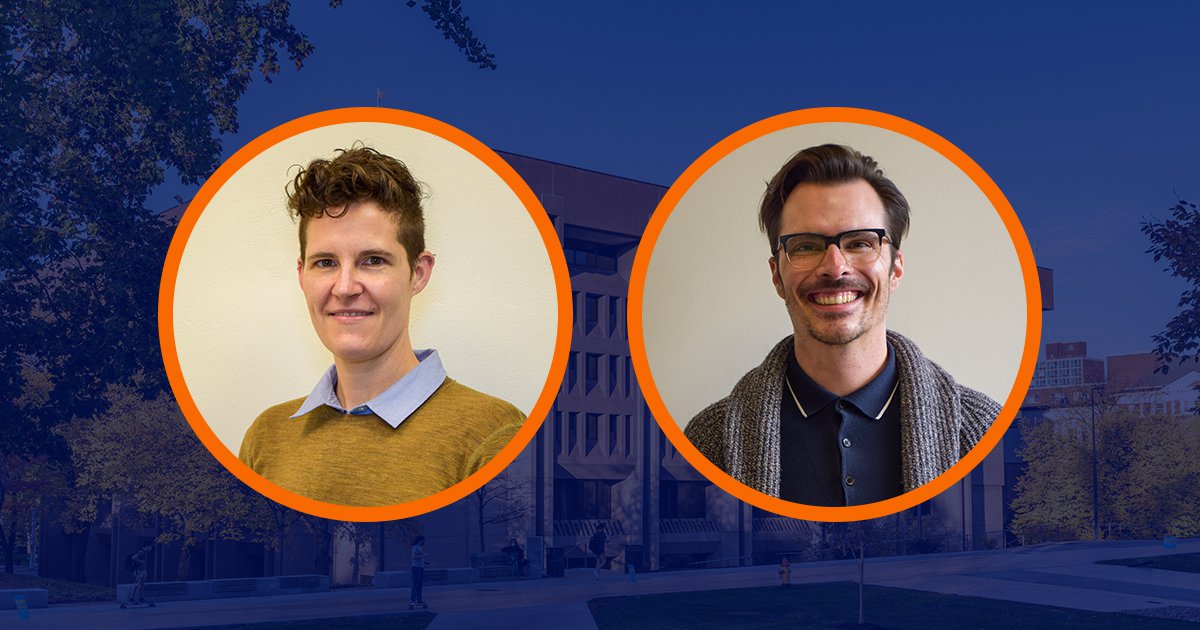 Syracuse University Libraries welcomes two new librarians to the Department of Research and Scholarship, Amanda DuBose and Dylan Mohr, who joined the Libraries on March 15, 2022. Amanda was hired as the new Music and Performing Arts Librarian, whose primary responsibility will be liaising with the College of Visual and Performing Arts and the College of Arts and Sciences. Dylan Mohr was hired as the new Open Scholarship Librarian, who will be responsible for consulting on open access and publishing activities.
Amanda's previous experience included working as a reference librarian at Prairie State College and as a library fellow at the University of Missouri, Kansas City. She holds a master's degree in Information Science and Learning Technologies from University of Missouri, Columbia, and a master's in Music from University of Kansas. In her new role, Amanda will support the research, teaching, scholarship and creative work of the University community through collection development, instruction and research services.
Dylan's previous experience included serving as visiting assistant professor and librarian at Gustavus Adolphus College, instructor at the University of Minnesota, and program manager and editor for The Center for Austrian Studies at the University of Minnesota. He holds a master's degree in Library Information Studies from the University of Wisconsin, Madison, and a master's degree in Creative Writing from University of Montana. He is finalizing his doctorate in comparative literature from the University of Minnesota. In his role as Open Scholarship Librarian, Dylan will be responsible for fostering and supporting innovative uses of digital technology by providing guidance in contemporary scholarly communications issues including authors' rights, open access and new modes of publishing. He will also work to connect and support the digital scholarship communities across campus.