150th Anniversary Exhibit: Milestones of SU Libraries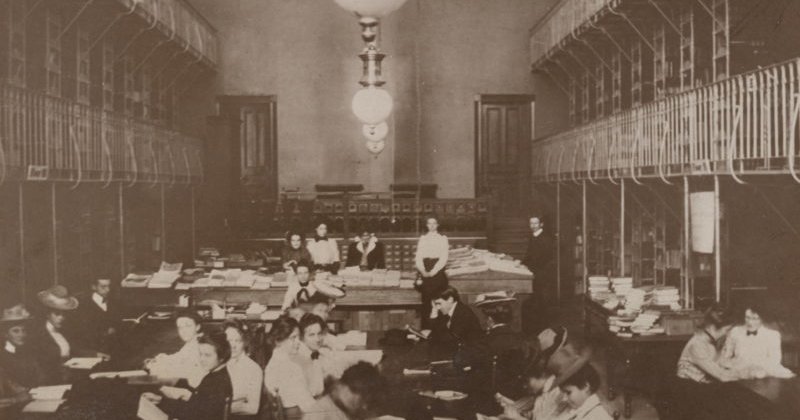 Syracuse University Libraries' is featuring a new sesquicentennial exhibit of milestones of SU Libraries titled "Let the reader emerge!" on the first floor of Bird Library from February 3 until mid-May. A smaller collection of materials is also on display in the lobby of Carnegie Library. It was curated by Sebastian Modrow, curator of Rare Books and Manuscripts, Special Collections Research Center.
The exhibit focuses on the SU Libraries as an evolving and expanding learning space and highlighting the history of the most important buildings on campus, including the von Ranke Library, Carnegie Library, and Bird Library. The sesquicentennial provides the University with an opportunity to reflect on both the origins and growth of the Libraries as a core stakeholder of the academic learning process.
"Academic libraries around the world are a critical cornerstone of universities, providing the history, context, and resources from which to build new ideas and scholarship. We are especially fortunate at Syracuse University to have a robust library system that has supported the campus community for 150 years. This exhibit contributes to the University by honoring our past, embracing the present, and impacting the future," said David Seaman, University Librarian and Dean of Syracuse University Libraries.