Biblio Gallery Exhibit: Newhouse, iSchool Partner on "Democracy in the Digital Age"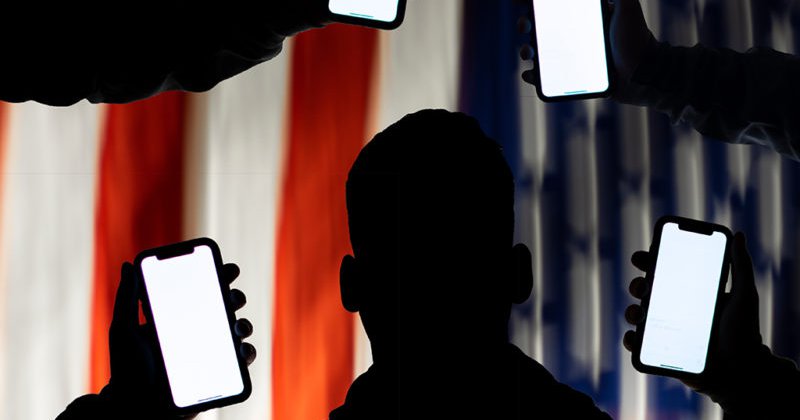 Syracuse University Libraries' new Biblio Gallery Exhibit on the 4th Floor of Bird Library  was created by students from S.I. Newhouse School of Public Communications and the School of Information Studies and is titled "Democracy in the Digital Age: Does It Exist?" It is a data-driven art exhibit funded by a CUSE Grant. The exhibit, which is on display from now through January, provides insight into university students' consumption of news and social media, specifically analyzing how both of those elements intersect to construct a political identity.
This exhibit is a continuation of last year's three-part symposium series "Social Media and Democracy," spearheaded by Professor Regina Luttrell, Professor Jon Glass and Professor Lu Xiao. This year, students in Luttrell's Public Relations Campaign Planning and Execution course surveyed more than 200 students across U.S. college campuses to understand what democracy means in a social media-driven society. Newhouse and iSchool students then visually interpreted the survey results to create the exhibit, which encourages students to have a conversation about the important issue surrounding the influence of digital media.
Students Sophie Estep, Holly Jones, Jessica Zuk, Daniela Curi, and Lillee Bellia coordinated the project. Students Renée Deemer, Yiran Duan, Galen Hogan, Aaron Kassman and Isabel Munoz are the featured artists.
For more information about the Biblio Gallery, contact S. Ann Skiold, MFA, MLIS, librarian for Decorative & Applied Arts, Design, Art History, Film, Photography, and Spanish & Italian at Syracuse University Libraries or apply to submit an exhibit via Biblio Gallery exhibition submission.