Biblio Gallery Exhibit featuring work of Xuan Liu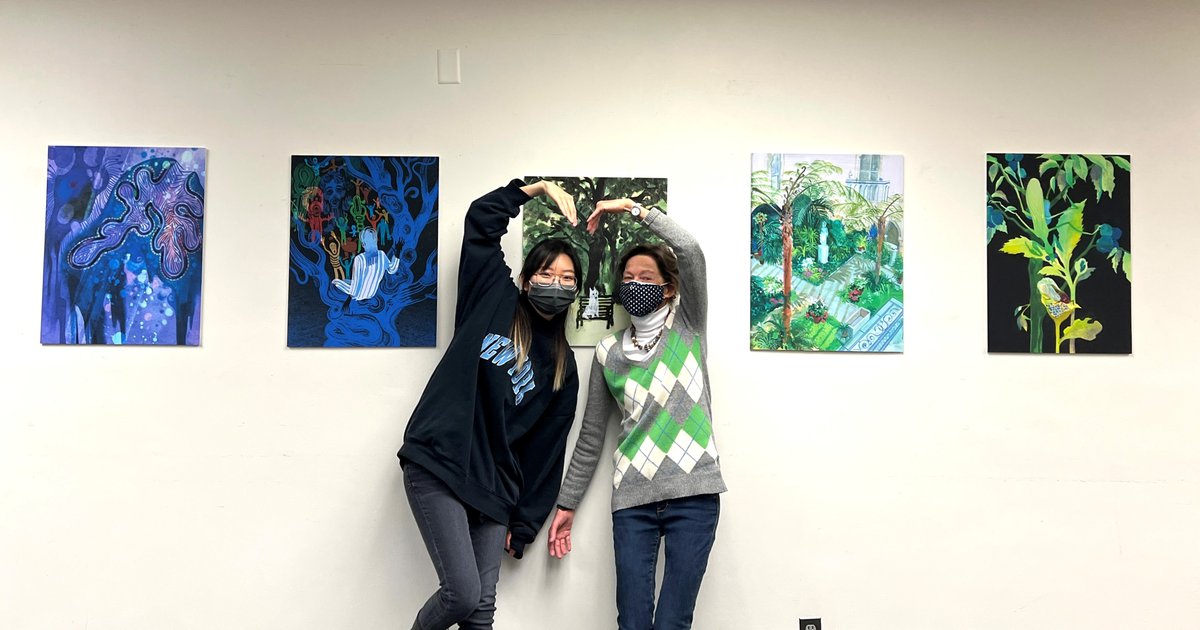 Syracuse University Libraries' new Biblio Gallery exhibit on the 4th floor of Bird Library features printmaking, watercolor, digital painting, and mixed media created by artist Xuan Liu, a third year Master of Fine Arts in illustration student in the College of Visual and Performing Arts. The exhibit will run through February 25.
"My work shows a mysterious, quiet atmosphere. I secretly pass by these insects, flowers, and trees, observing the lonely and beautiful beings, while speculating on their lives. I appreciate their brief encounters with me. They are like a sedative, making me stop and breathe. It is almost as if time has frozen, making me feel the rhythm of life and the environment. I follow these plants, insects, and cells to feel the cycle of life, the impermanence and eternity of life," said Xuan Liu.
For more information about the Biblio Gallery, contact S. Ann Skiold, MFA, MLIS, librarian for Decorative & Applied Arts, Design, Art History, Film, Photography, and Spanish & Italian at Syracuse University Libraries or apply to submit an exhibit via Biblio Gallery exhibition submission.