New Digital Exhibition Featuring 1970 Student Strike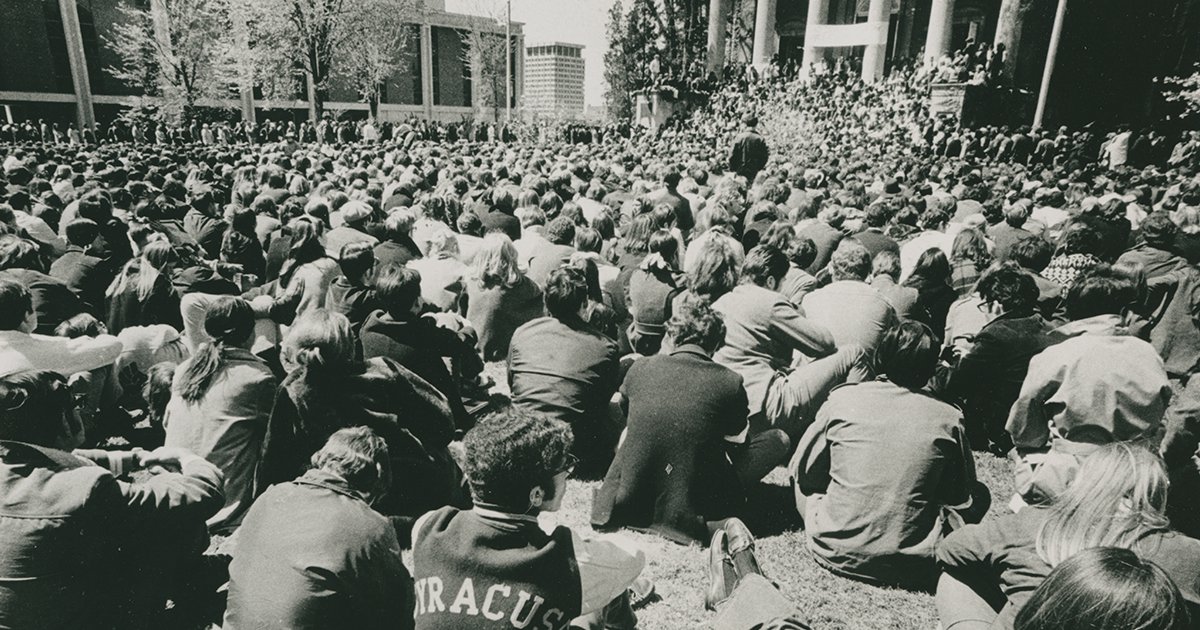 Syracuse University Libraries' Special Collections Research Center just released a new digital exhibition titled "Shut It Down: The 1970 Student Strike at Syracuse University." Beginning on May 4, 1970, Syracuse University students participated in the National Student Strike by holding teach-ins and sit-ins, marching, erecting barricades, damaging campus property and negotiating with University administration. They made their voices heard on issues including the Vietnam War and the treatment of the Black Panther's leadership. Although the height of Student Strike activities at Syracuse University lasted just over two weeks, the impact of this student-led protest was felt for years to come. The digital exhibition is available online.
Curated by Pan Am 103 Archivist and Assistant University Archivist Vanessa St.Oegger-Menn, "Shut It Down: The 1970 Student Strike at Syracuse University" includes photographs, correspondence, newspapers, student protest flyers, and other items from the Syracuse University Archives documenting this time of significant student activism on campus. The exhibition includes a variety of perspectives on the Strike, including those of student activists, their supporters and critics, and University administration.