Orange Central Return to Jabberwocky Panelist Discussion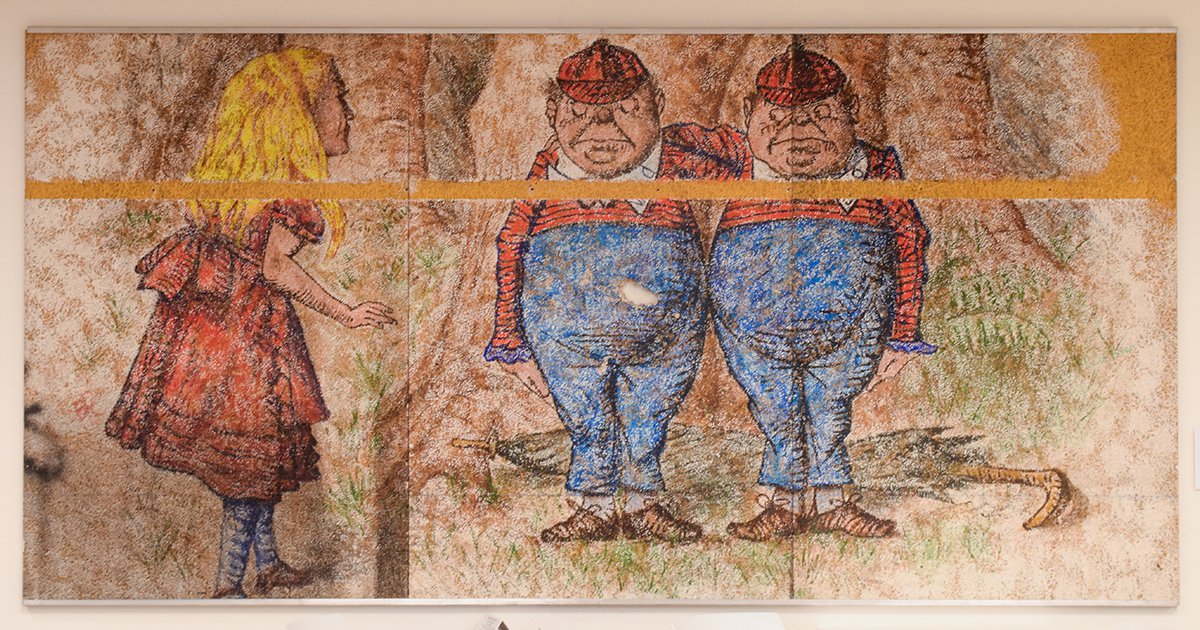 As part of Syracuse University's Orange Central alumni weekend, Syracuse University Libraries, the College of Visual and Performing Arts, S.I. Newhouse School of Public Communications and WAER will be hosting an event titled "Return to Jabberwocky" on Saturday, October 30 from 6:30 to 8:30 p.m. in the lower level of Bird Library. The Jab, as it was fondly referred to, was a student-run musical venue that operated in the Kimmel Hall basement from 1969-85. The event on October 30 will feature live music performed by Gary W. Frenay '07 (Newhouse School) and Arty Lenin, local musicians who performed at the original Jab. It will also include a panel discussion from people involved in operations of the Jab, including:
Edward F. Levine '78 (Newhouse School), former program director at WAER
Butch Charles '81 (College of Arts and Sciences and Newhouse School), former program director at WAER
Mitchel Resnick '76 (College of Visual and Performing Arts), artist who painted original murals which will be on display during the event.
David Rezak, former College of Visual and Performing Arts faculty member and founding director of the Bandier Program, as well as key booking agent for Jabberwocky
"The Jab" was a beloved student-run musical campus and community venue, which showcased emerging and well-known local, regional and national musicians, such as Charles Mingus, The Talking Heads, James Taylor, Jackson Browne, New Riders of the Purple Sage, Bonnie Raitt and Cyndi Lauper.  During the same time period, WAER was completely student-operated with a focus on local programming. Many of the Jab shows were broadcast live on WAER.
"The Jabberwocky was clearly an iconic institution that defined a significant part of the student experience of the time," said David Seaman, Dean of Syracuse University Libraries and University Librarian. "In collaboration with our campus partners, we are pleased to host this event, which  I'm sure will bring back fond memories  for alumni of the 70s and 80s."