"Our Doors Opened Wide: Syracuse University and the GI Bill, 1945-1950" Digital Exhibition Now Available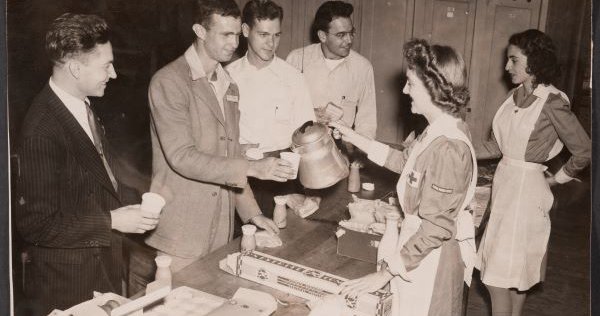 Syracuse University Libraries' new digital exhibition, "Our Doors Opened Wide: Syracuse University and the GI Bill, 1945-1950," is available beginning November 1, 2023. Curated by University Archivist Meg Mason, the original physical exhibition was on view at the Special Collections Research Center galleries in 2016. The exhibition explores the dramatic impact of the GI Bill and the subsequent influx of veterans on the University campus following World War II. This online exhibition was a collaborative effort between the Libraries' Department of Digital Stewardship and the Special Collections Research Center.
Between 1945 and 1950, the Servicemen's Readjustment Act of 1944, commonly known as the GI Bill, supported some 2.3 million students nationwide. Few universities in the country were more closely identified with the GI Bill than Syracuse University. Chancellor William Tolley promised servicemen and women that there would be places waiting for them at the University when they returned, and enrollment more than tripled in the years immediately after the war. Although still a small university by national standards, Syracuse ranked first in New York State and 17th in the country in veteran enrollment.
The exhibition features an array of materials from University Archives that document this critical period in the University's history and the associated changes to the campus landscape, social and cultural life, and academic programs. There are photographs of temporary classrooms and housing for veterans, including old barracks and trailers, which filled the campus and surrounding areas; cartoons of veteran student life on campus; aerial shots of the Main and South campuses showing changes in the landscape; personal items from veterans who attended Syracuse University; and Daily Orange articles about the impact of veterans on campus.
The online exhibition is available at https://digitalexhibits.syr.edu/gibill/.