Potential Resources for Review in October 2017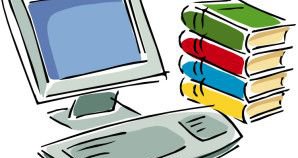 Syracuse University Libraries welcomes feedback about the following resources for which we currently have trial access through the end of October 2017. Faculty, staff, and student feedback is an important part of our evaluation process and we welcome your comments, particularly about how a specific resource would support your research and/or the curriculum of your school or college. Send feedback to the collections team at colls@syr.edu. Please be aware that we are exploring these resources for future consideration, and there is no guarantee that we will be able to subscribe, especially within a specific timeframe.
Life Magazine Archive presents an extensive collection of the famed photojournalism magazine, spanning its very first issue in November 1936 through December 2000 in a comprehensive cover-to-cover format.
NoveList Plus provides reading recommendations, reviews, and more for many genres.
Performance Design Archive Online includes primary and secondary sources related to all aspects of performance. Includes sketches, technical drawings, instructional video and more, in partnership with USITT, designer archives, and more.
Stationers' Company Archive includes book trade records of the Stationers' Company and the development of publishing in England, over 600 years. Includes related images and ephemera.
Shakespeare in Performance includes promptbooks from the Folder Shakespeare Library, photographs, costume design, scores and more.
Churchill Archive includes documents related to Winston Churchill from 1874-1965, including correspondence and official communications.
Literature Resource Center offers information about authors and their works, including entries from Contemporary Authors and the Dictionary of Literary Biography.
Please note: Limited on-campus access to these resources are provided by the vendors for the purpose of evaluating their usefulness and potential value to the SU community. Please see the SU Libraries policy on access to licensed resources.